Greetings from the RHDJapan. RHDJapan is providing a special offer on the high quality original logo T-shirts by legendary race manufacturer, TODA Racing.
This campaign will be ongoing until stock is sold out. Once stock is sold out the coupon code will no longer be listed at the link for the products.
Coupon code can only be used 1 time per customer and only on 1 shirt. Also, this offer is only valid when purchased with other items.
Medium: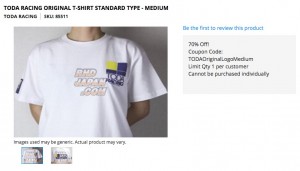 Large: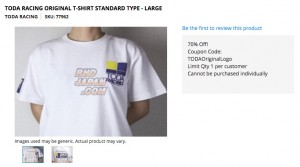 XL: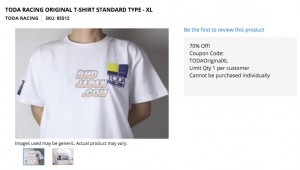 XXL: