Welcome to RHDJapan's blog. Many thanks to those who have taken care of this campaign over the last couple months. We have found one last batch and we can extend the offer for a little bit longer!
In addition, we have expanded the sub-categories for applicable parts. This includs the following:
Throttle Bodies, Intake Plenums, Surge Tanks
Follow the link below to see all items that qualify: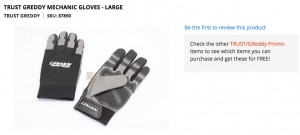 Welcome to the RHDJapan Blog. RHDJapan is offering a 70% discount on select spin turn knobs for the S-Chassis by KTS. Offer valid until the coupon code no longer displays in the site listing.