Welcome to the RHDJapan blog. Wishing all a nice weekend and a Happy Halloween to all the freaks as well!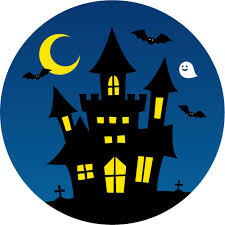 If you came to the RHDJapan blog, read through all the campaigns and didn't find anything that was of interest just type a shopping cart wide 3% coupon code: HappyHalloween
This week we have bumped up the Fujitsubo campaign discount for the remainder of the campaign. The APP Brake Fluid Campaign is now available with all brake lines in addition to any of the brake rotors! Fresh campaign for the high spec Torsen Racing LSD from SARD!
 In addition to the Weekend Specials the Accessories and Apparel Campaign, Tomei Bonus Point Campaign will also be expiring Sunday night.  FREE Shipping on the BEE-R Rev Limitter will also be expiring at the beginning of this upcoming week.
Many major discounted products have been put on sale and links have been provided on the RHDJapan FB page.
This batch of Weekend Specials includes everyone's all time favorite brands, the Works Manufacturers with some special guests. Brands marked in Orange will also have an additional discount applied when purchasing more than one item from the manufacturer. Not all items apply, If items qualify additional discounts will automatically be applied at checkout.
Monster Sport (formerly known as Suzuki Sport)
Campaigns:
~2017
FREE SHIPPING!
Blitz Boost Controller FREE Shipping Campaign
These other campaigns will be ongoing with lots of availability.
SARD LMGT Engine Oil Campaign
KAAZ LSD & Oil Campaign ~Supplies Last
APP SFIDA Brake Pad & Fluid Campaign ~Supplies Last
Welcome to the RHDJapan blog. Although this campaign is only for a select group of Toyota and Lexus applications lots of great campaigns have been started and will be ongoing until the end of the year!
RHDJapan will be extending a JPY15,000 discount on the premium Torsen Racing LSD from SARD: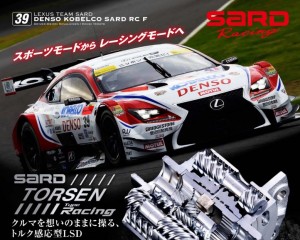 Welcome to the RHDJapan Blog. When upgrading brake lines and rotors brake fluid is also required. This campaign will allow the user to completely bleed the system with some fresh Dot 4 brake fluid from APP. This will ensure optimum braking performance! The purchase of any set of Brake Rotors or Brake Lines from APP will qualify for a 100% discount on the brake fluid. (shipping cost must be covered if not consolidated).