Welcome to the RHDJapan blog. As many the major Summer campaigns that have been on-going will expire at the end of August. In place of the expiring campaigns RHDJapan will continue to make available a variety of original campaigns as we enter into the fall season.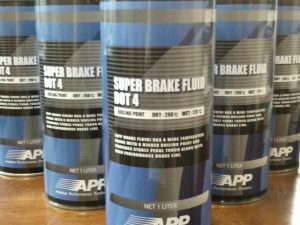 In this campaign RHDJapan will be offering a 100% discount on a 1L can of APP Super Brake Fluid when purchased in conjunction with any of the APP/SFIDA Brake Rotors, Brake Pads, Brake Lines or Brake Kits. Get your brake system operating at maximum performance and reliability when using your APP/SFIDA brakes parts in conjunction with their premium fluid!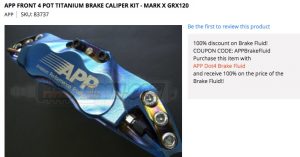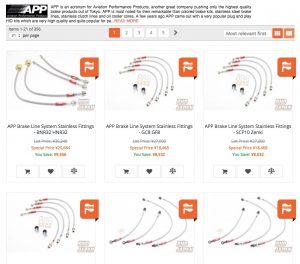 Limited availability on this campaign, once the message disappears from the part listings the campaign will have expired.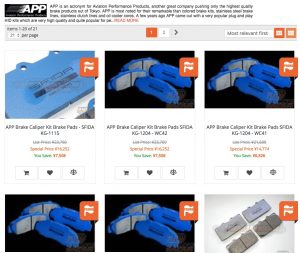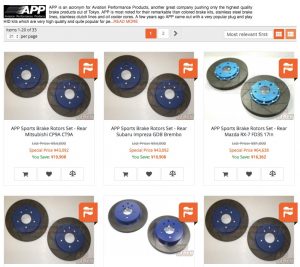 Hello from the RHDJapan team and thank you for checking out our blog. Thank you for your patience over the several day Obon/Summer Holiday schedule that may have delayed some order processing time. If there are any outstanding orders with overdue expected date information please let us know through the help desk.
Open positions available for those who qualify looking to live in Japan and work with RHDJapan. Preference for enthusiast who have already established purchasing with us in the past! If interested please check here
This week we have been able to further improve pricing on select items from several dozens of manufacturers.
In celebration we will apply an additional 7% discount for better pricing on ALL items from the brands listed below:
Best price!
additional 7% discount until Aug 31~
Weekend Specials Additional 6% discount ~August 21 8:30a.m. JST
Other ongoing campaigns include the following:
Complimentary thermostat or additional discount on SARD Cooling Campaign
FREE Cusco Tow Strap as a compliment to any Cusco LSD
Extra Goodies with Exedy Clutch Kits
Only with RHDJapan Cusco Coilover Suspension 
Stay in style, dry and cool with TRUST Polo Shirt
FREE Suction Kit for SR20DET Sports Turbine Kits
Stay cool with the HPI Cooling Campaign 
Let your engine breath better with APEXi Air Filter Campaign
Get a grip with the Steering Wheel Campaign
Freshen up your Power FC with the newest version Commander
Nardi Steering Wheel Promotion Campaign
TRUST GReddy Sirius Meter Campaign
Ohlins Suspension Campaign
HKS Suspension Campaign
HKS Exhaust System Campaign
Welcome to the RHDJapan blog. We are proud to introduce another campaign for some big savings for those looking to go for big power on the 86/BRZ. With the purchase of the HKS Supercharger Kit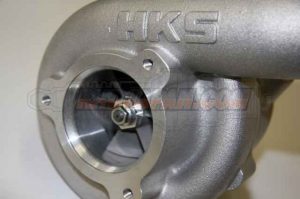 a 100% discount will be applied on the Fuel Injector Kit when purchased together!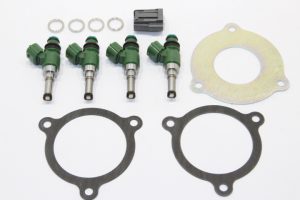 This is an additional overall 19% discount from the RHDJapan sales price!