Thank you for checking the RHDJapan blog. This blog is for another great campaign within the HKS Big Power Campaign for 2019. This campaign is solely for ZN6 / ZC6 owners looking to improve power via Supercharger!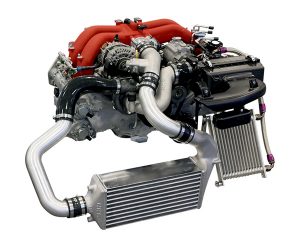 With the purchase of this kit along with the required Fuel Upgrade Kit
you will receive a 100% discount on Fuel Upgrade Kit!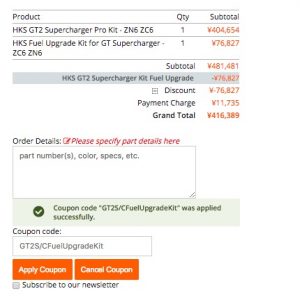 This is equivalent to an additional 17% overall discount on the whole kit!
Welcome to the RHDJapan blog and thank you for checking this special campaign. This campaign is for select HKS Turbo Kits and Boost Controller Kits. To get the absolute best performance out of these turbos a boost controller is a requirement.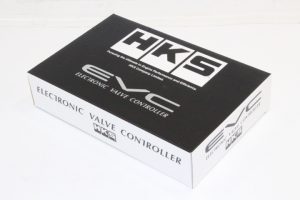 As part of this campaign the newest version of the legendary HKS EVC will have a 100% discount applied to it when purchased in conjunction with any of the kits listed below:
GTIII RS - S14 S15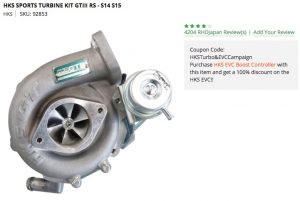 GTIII RS - JZX100 JZX110 JZS171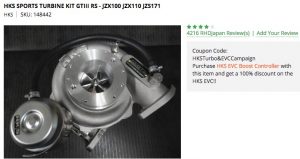 GTIII RS - GRB GVB VAB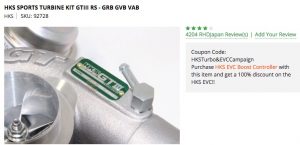 GTIII RS - GDB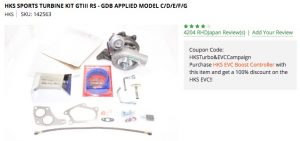 GTIII RS - VAB GVB GRB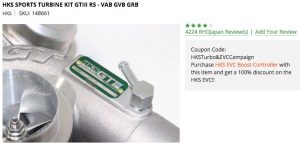 GTIII RS - CZ4A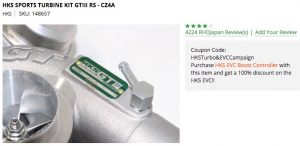 GTIII RS - CT9A IX VIII MR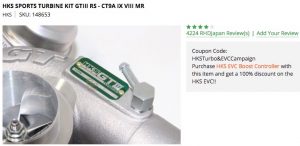 GTIII RS - CT9A VII VIII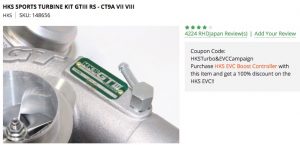 GT800 R35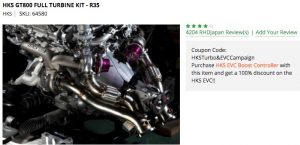 GT1000 R35

GTIII SS - BNR32 BCNR33 BNR34

GTIII SS - BNR32 BCNR33 BNR34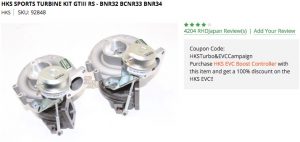 Hello from the RHDJapan blog. We are proud to announce another campaign which will be ongoing for the whole summertime. Get an additional discount for the whole muffler lineup from HKS!