Hello from the RHDJapan blog. We have received notification that there will be an increase in prices on select parts from AutoExe starting from July 1 due to increasing prices on materials. Items that will be affected are Lower Arm Bars, Floor Cross Bars, Center Floor Bars, Brace Bars & Sports Stabilizers.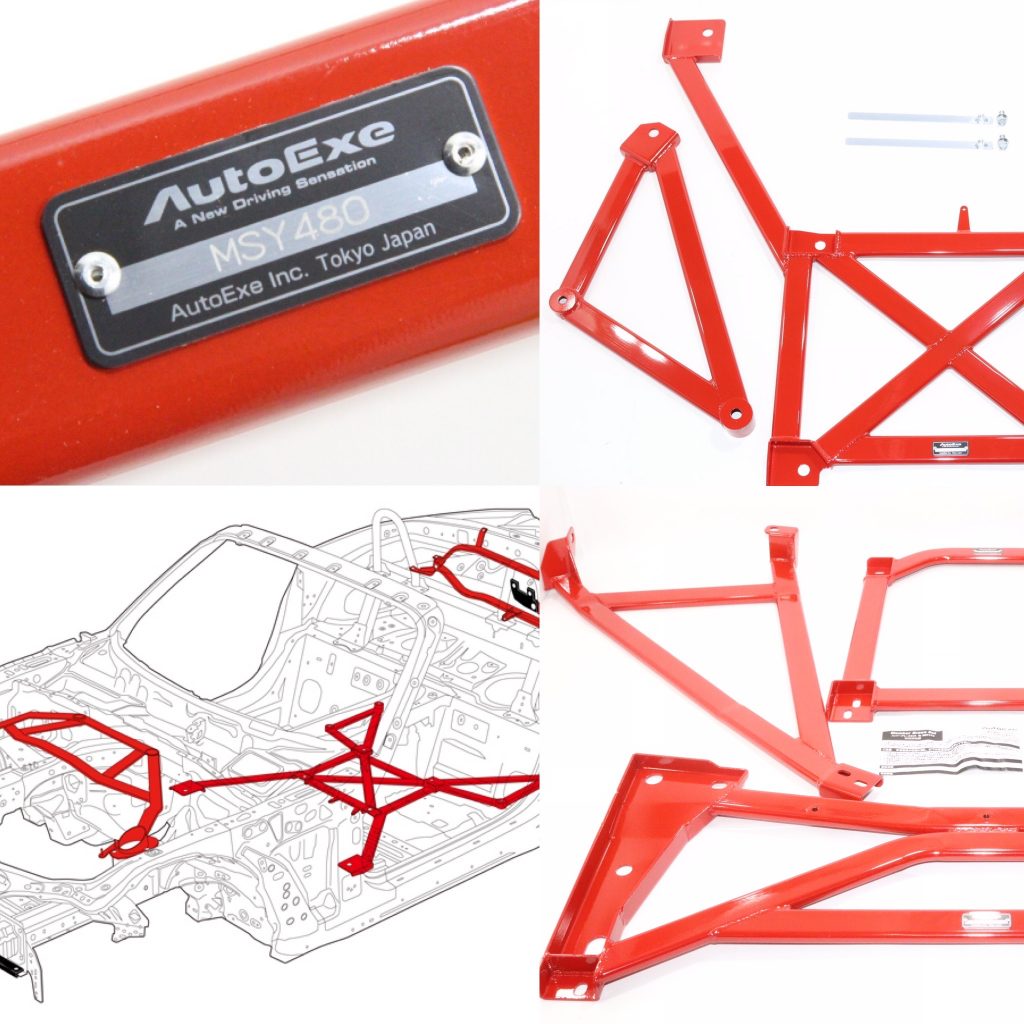 The change for most affected items is largely in between the 10~15% range. In the meantime RHDJapan will be extending an additional 5% discount for those looking to lock in the required parts prior to the increase. The discount will apply to ALL items from Autoexe in the following categories:
Lower Arm Bar, Stabilizer Bars
Center Floor Bar, Floor Cross Bar, Member Brace Bar

More details from AutoExe
*Please send any requests for items not already on the site through the contact form/help desk
The previously discontinued short antenna from AutoExe has undergone renewal and been re-released for Roadster NCEC ND5RC NDERC.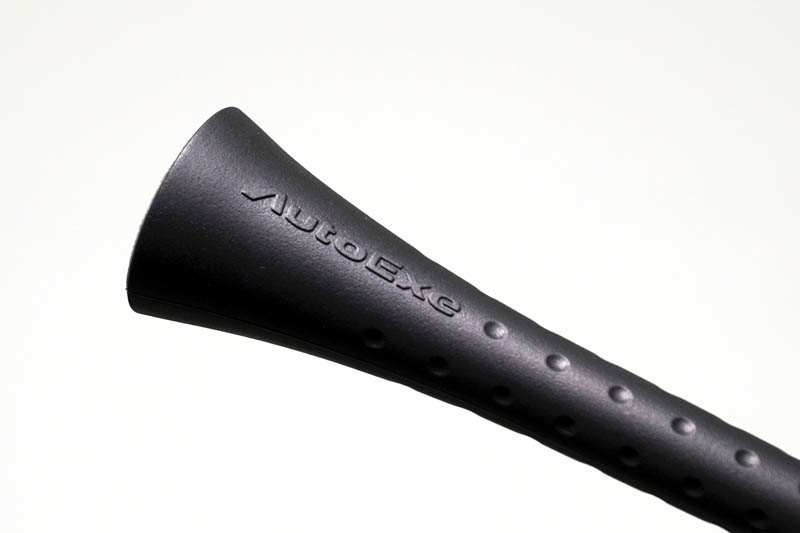 Thank you for checking the RHDJapan blog. Along with the new year also comes some pricing readjustment from manufacturers. We have received notification that AutoExe will have price increase of up to 8% on select items starting from 2018. We will be extending a discount on the whole lineup for the rest of the year.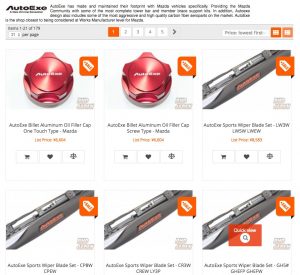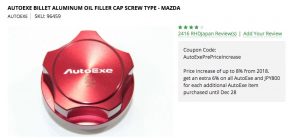 Welcome to the RHDJapan blog! Here is a great campaign to highlight some more great savings from RHDJapan. This campaign includes a couple different discounts which add up to be by far the best pricing available. As noted in the previous blogs we now automatically apply discounts when purchasing more than one item from select brands. TODA Racing is one example in which we provide a JPY800 discount per each item over Qty1 purchased.
In addition, we are extending a 5% discount on any of the TODA Timing Belts when purchased in Qty 5 or higher. This is also on top of the Multiple Quantity Discount that is applied when several of the same part number is being purchased.
Therefore in this campaign we would have a JPY3200 discount for Multiple Qty purchased of  TODA product. A 5% (JPY4372) discount is further deducted in observation of this campaign. Further more the unit price of the item is reduced from JPY18749 to JPY18127  for another overall reduction of JPY3110.
With over JPY10,000 in additional discount this savings is enough to consider stocking up or going in as a group buy.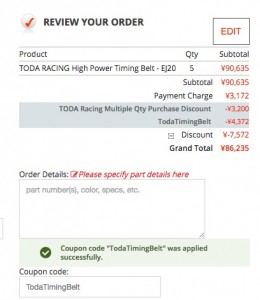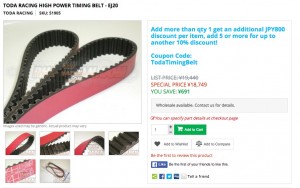 TODA RACING High Power Timing Belt - EJ20
TODA RACING High Power Timing Belt - AE101 AE111 4A-GE Black Top
TODA RACING High Power Timing Belt - 4G63
TODA RACING High Power Timing Belt - 3S-GE
TODA RACING High Power Timing Belt - AE101 4A-GE Silver Top
TODA RACING High Power Timing Belt - AE86 AW11 AE92
TODA RACING High Power Timing Belt - Roadster B6 BP
TODA RACING High Power Timing Belt - B16A
Hello from the RHDJapan Blog and team! We have just received word that once again there will be a price increase from Mazda on OEM parts. Unlike the other price increases seen in the past couple years this round is reported to be on all parts. In particular we expect to see a 10% increase on all engine related parts. Unfortunately the price increase are out of our control and prices on the site will also be increased from April.
Meanwhile, RHDJapan can give a fair heads up to the Mazda crowd and also extend the best pricing possible for the rest of the month.
RHDJapan will extend a 7% discount on the whole Mazda OEM lineup until March 29!!
Campaigns
Zero Sports Filter Campaign ~March 29
MSC Challenge Sponsor Campaign ~Limited Campaign
Charity Campaigns
Save Japan Charity Jacket w/ RHDJapan Patch