Greetings from Tokyo and welcome to the RHDJapan Blog. Last week we did not have any Weekend Specials as I was away extending my Summer Season a little bit longer while enjoying my Honeymoon in Vietnam. Honeymoons only happen once and from here on out we will continue with our traditional Weekend Specials every weekend.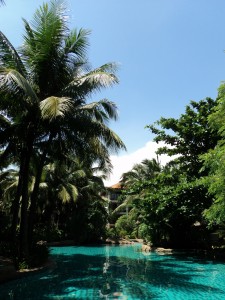 Furama Resort Da Nang Vietnam Oct 2011
This batch of Weekend Specials will include a mix of 10 different brands ranging from the small niche manufacturers to the well known global brands. All parts from these manufacturers will have an additional discount of 6% applied until 9:00am Oct 17 (JST).
*Additional discounts will be applied when items are added to the shopping cart.
The additional discount will also be applied to any of the RHDJapan Clearance Items
In conjunction we have the Weekday Pop Specials which will be available for the same time frame and also includes more great specials.
Campaigns
TEIN Coilover Campaign ~While supplies last
RALLIART Discontinuation Sale~OCT 31
Work Wheels Campaign ~NOV 29
Project Mu Brake Pad Campaign ~Dec 14
SFIDA Brake Pad & APP Brake Line Campaign~2012
APP HID Lighting Campaign~2012
Charity Campaigns
Mazda Festa Charity Goods Campaign Limited Availability