Hello from Tokyo and the RHDJapan team. This weekend will close out this year's Tokyo Motor Show. If interested in checking out some coverage please check out the RHDJapan FB page.
This time of the year is yet again like every year, a time when all manufacturers and warehouses close down for a few consecutive days before the end of December and beginning of January. This is called Shogatsu. Wikipedia says, "It is considered by most Japanese to be one of the most important annual festivals and has been celebrated for centuries with its own unique customs." Each company is different but there are some overlapping times and the bigger the company the more holiday they take. RHDJapan is also giving its employees a break for 6 days during this time. Patrick and Russell will be on email as usual and our last shipping day for the year will be December 28th 2011 and our first shipping day of the year will be January 6th, 2012. We will continue to take orders and sell from our warehouses as usual during the down time but shipping will be a little delayed as it is every year for everybody during this time.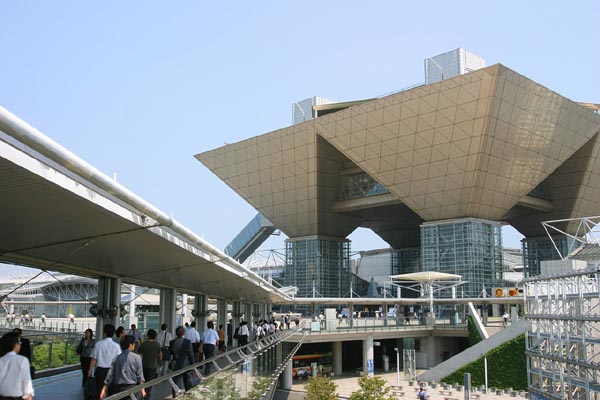 Tokyo Big Site host of the Tokyo Motor Show 2011, an unforgettable piece of architecture.
Like we do everyweek at this time we will be listing the select brands that will be on special for the whole weekend. An additional 6% discount will be applied to any parts from any of the manufacturers listed below. These specials end at 9:00am next Monday.
Among the brands available for extra discount this weekend will be as follows:
All of Clearance Items for each of these brands will also have the additional discount applied!
Campaigns
The Ultimate Golden Ticket Campaign! ~While stock lasts or Jan 6

TEIN Coilover Campaign ~While supplies last
Project Mu Brake Pad Campaign ~Dec 14
TRUST LS-Spec Intercooler Campaign ~Dec 26
Endless Big Brake Campaign ~Dec 28
RALLIART Discontinuation Sale~2012
SFIDA Brake Pad & APP Brake Line Campaign~2012
APP HID Lighting Campaign~2012
All Parts HKS Campaign ~2012
All Parts Nagisa Campaign ~2012
Charity Campaigns