Welcome to the RHDJapan blog. We are proud to announce another limited campaign with some extra savings on the whole lineup of ORC Clutch Kits!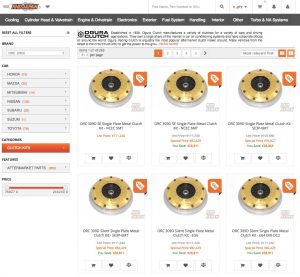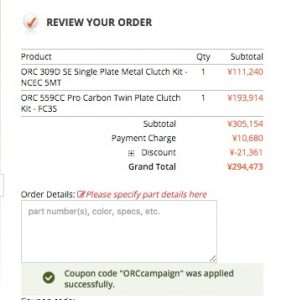 Greetings from the RHDJapan blog. We have just received information for some more special pricing on select brands that we would like to extend to our customers around the globe. After a couple weeks of only minor Weekday Specials we will be starting this last week of October 2011 off with an exciting batch of specials.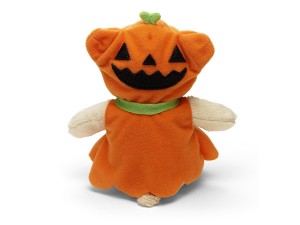 This batch of specials will be going on for the whole week and will include some select top JDM tuning manufacturers.
All orders must be placed and paid for by  OCT 28, 9:00am (JST)
The brands that will be included are as follows:
The additional discount will also be applied to any of the RHDJapan Clearance Items

With any of the parts from these two manufacturers in you shopping cart
the Weekday Pop Special discount rate will be 4% applied to everything purchased!
Campaigns
TEIN Coilover Campaign ~While supplies last
TRUST LS-Spec Intercooler Campaign ~Dec 26
RALLIART Discontinuation Sale~OCT 31
KTS Fall Campaign ~NOV 29
Work Wheels Campaign ~NOV 29
Project Mu Brake Pad Campaign ~Dec 14
SFIDA Brake Pad & APP Brake Line Campaign~2012
APP HID Lighting Campaign~2012
Charity Campaigns
Mazda Festa Charity Goods Campaign Limited Availability
Un grand bonjour à tous de la part du Blog de RHDJapan. Nous venons tout juste de recevoir des informations concernant des tarifications spéciales sur une selection de marques et nous sommes plus que ravis d'en faire profiter notre clientèle du monde entier. Après quelques semaines jalonées par les seules traditionnelles promos du Week End, nous allons commencer cette dernière semaine du mois d'octobre avec une série de promos!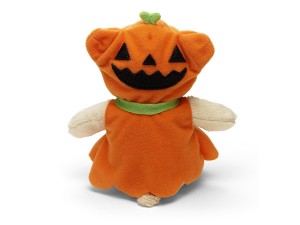 Cette série de promos va s'étendre tout au long de la semaine et va inclure toute une série de marques dont certaines comptent parmis les plus prestigieuses.
Toutes les commandes doivent être placées et réglées pour le 28 octobre 9:00 am, heure de Tokyo.
Les marques éligibles sont les suivantes :

Cette réduction supplémentaire s'applique également à tous les articles RHDJapan à prix cassés

Pour l'achat de n'importe quel article de ces fabricants ajouté à votre Caddie, les Promos *PoP* de la semaine vous offrent une remise de 4% sur l'ensemble des articles ccommandé!
Offres
TEIN Coilover Campaign ~ Tant que le stock est approvisionné
TRUST LS-Spec Intercooler Campaign ~ 26 Décembre
RALLIART Discontinuation Sale~ 31 Octobre
KTS Fall Campaign ~ 29 Novembre
Work Wheels Campaign ~ 29 Novembre
Project Mu Brake Pad Campaign ~ 14 Décembre
SFIDA Brake Pad & APP Brake Line Campaign ~ 2012
APP HID Lighting Campaign ~ 2012
Offres caritatives
Mazda Festa Charity Goods Campaign Quantité Limité