Welcome to the RHDJapan blog.With the weather heating up so are the many campaigns available with RHDJapan.
We are now extending a JPY12000 discount on Aero-kits from D-Max.
This is a significant discount on the normal pricing that we can offer however shipping prices must still be considered in the purchase. In order to help distribute the
shipping costs to other items please consider consolidating the aerokit purchase with other items that will also fit within the box (i.e. front fenders, rear fenders, roof spoiler, trunk spoiler, etc). Please check out our purchasing tips for more details!
For those looking to purchase the aerokit alone you can add the item to your shopping cart to get the discounted price on the item and total shipped price to your location. If you would like to add anything else to the order please create a test order and send it to us for review!
RS13 RPS13 180SX Type-1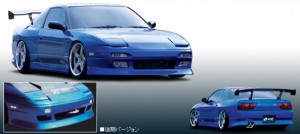 S14 Silvia Zenki Type-1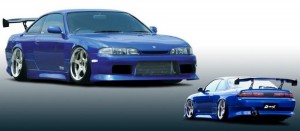 S14 Silvia Zenki Type-2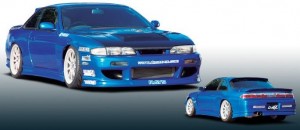 S15 Silvia Type-1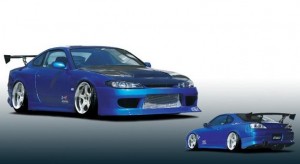 S15 Silvia Type-2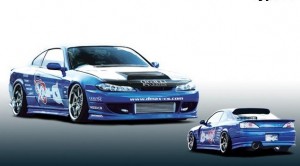 **The additional discount is available for all Type 1 and Type 2 aerokits. Type 3 is not included in this offer.
Campaigns:
MSC Challenge Campaign ~Limited Offer
Project Mu Double Up Campaign ~June 15
APP HID Lighting Double Up Campaign ~June 28
STi NBR Challenge Campaign ~June 29
SARD GT Wing Campaign ~June 29
TRUST Cooling Campaign ~July 30
ARC Cooling Campaign ~August 17
SARD Cooling Campaign ~August 30
TEIN Suspension Campaign ~Sept 27
Charity Campaigns
Save Japan Charity Jacket w/ RHDJapan Patch
bonjour et bienvenue à tous sur le Blog de RHDJapan, la météo se réchauffe et les offres promotionnelles sont en train de bouillir dans la marmite de RHDJapan.
Nous vous offrons une remise de 12.000 JPY supplémentaires sur les Kit carosserie de chez D-Max.
C'est une remise significative sur le tarif habituel, cependant il faut tout de même prendre en compte le montant des frais de port dans le cadre d'un tel achat. Afin d'aider à redistribuer le montant des frais de port vers d'autres articles, nous vous recommendons de penser à acquérir un kit carosserie en même temps que d'autres articles qui peuvent tenir dans la même boîte. (ex : ailes, avant et ou arrière, spoilers, etc...) Je vous invite à consulter la rubrique des astuces d'achat pour de plus amples information (traduction en français disponible sur la page)!
Pour ceux qui souhaitent obtenir le Kit Carosserie seul, il vous suffit d'ajouter l'article à votre Caddie pour avoir le tarif prenant en compte la remise ainsi que le montant total frais de port inclus jusqu'à votre destination. Si vous ajouter quoi que ce soit à votre commande, je vous invite à placer une commande test et à nous contacter directement avec votre numéro de commande afin que nous puissions revoir la commande.
S13 Silvia Type-1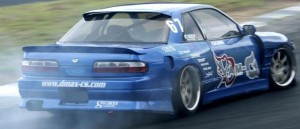 RS13 RPS13 180SX Type-1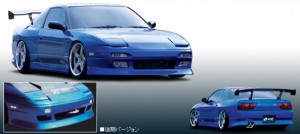 S14 Silvia Zenki Type-1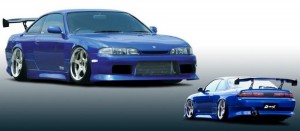 S14 Silvia Zenki Type-2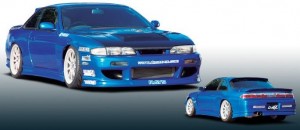 S15 Silvia Type-1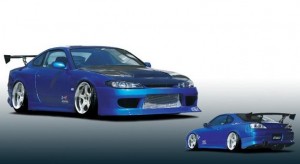 S15 Silvia Type-2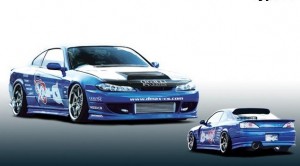 ** La remise additionnelle est disponible pour tous les Type1 et Type2, les kit carosserie Type 3 ne sont pas éligibles pour l'offre.
Offres :
MSC Challenge Campaign ~ Offre limitée
Project Mu Double Up Campaign ~ 15 Juin
APP HID Lighting Double Up Campaign ~ 28 Juin
STi NBR Challenge Campaign ~ 29 Juin
SARD GT Wing Campaign ~ 29 Juin
TRUST Cooling Campaign ~ 30 Juillet
ARC Cooling Campaign ~ 17 Août
SARD Cooling Campaign ~ 30 Août
TEIN Suspension Campaign ~ 27 Septembre
Offres Caritatives
Save Japan Charity Jacket w/ RHDJapan Patch