Hello from the RHDJapan blog spot! The Kansai area has cooled down significantly and the turning of the leaves, 紅葉, has begun. In this round of Weekend Specials we will also be introducing Weekend Special brands that also can be doubled up with quantity discounts! Please check information below
This Monday the 24th Japan will be having a National Holiday of Thanksgiving & Labor day. The RHDJapan team will also be off in observation of the holiday. The RHDJapan website will continually processing orders and we will also have a couple extra special manufactures included in this special batch. Lastly, we will also be extending the Weekend Specials for another day as well.
勤労感謝の日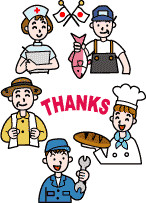 As we do every week for the weekend specials we will be offering an additional 6% off  The weekend specials and this offer will expire on Monday midnight JST, please check the timer on the site to place your order in time!!
Extra Special savings on these brands which will also have a Qty Discount available! This will be an additional discount of JPY1000 for the 2nd item purchased and +JPY500 for each additional item purchased from the same manufacturer! 
Double up Discounted Brands:
KTS
Standard Weekend Special Discounted Brands:
URAS