Greetings from the RHDJapan Blog. This is another special batch of Weekend Specials, with the Bangkok International Auto Salon in full swing and the biggest celebratory day for all things RX-7 we have an extensive list of brands that will qualify for extra sale price!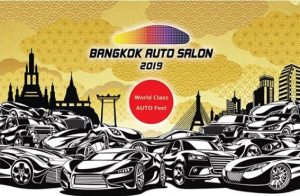 Below is a special grouping of the JDM brands that have made the journey overseas to support the Bangkok International Auto Salon and those who have sponsor vehicles on display vehicles shipped all the way to Thailand.
This batch of weekend specials will be a special one as the 7th of the 7th month is known as 7's Day for the RX-7 community.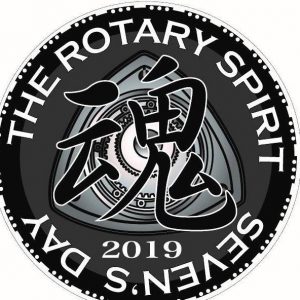 In observation. we will be including all RX-7 specialist brands in this batch of Weekend Specials!
This weekend also marks the holiday known as Tanabata (七夕) Star Festival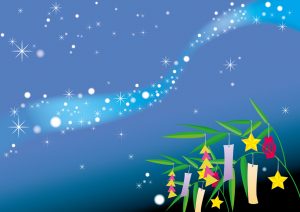 RHDJapan head office is located right next to the Amanogawa (天の川) river which is the Heavenly River aka Milky Way.
The following campaigns will all expire on July 8 8:30am Japan time:
 Ongoing Campaigns:
HKS Capacity Up Stroker Kit Campaign ZC6 ZN6 ~Aug 30
HKS Supercharger Kit Campaign ZN6 ZC6 ~Aug 30
HKS Turbo & EVC Campaign ~Aug 30
HKS Exhaust Muffler Campaign ~Aug 30
Greetings from the RHDJapan team and blogspot. This week we have been able to get a wide variety of fresh campaigns started and have also been able to revive a couple of the popular campaigns as well.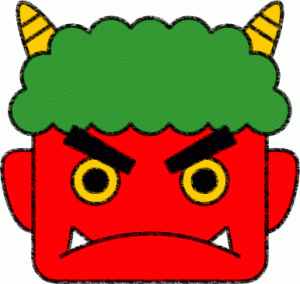 Earlier in the week was Setsubun, the time of year when roasted soybeans are thrown at mythical Oni
鬼は外! 福は内  (Oni out Good Luck In)
Wishing all a great year with a bit of extra luck to support you throughout!
WEEKEND Specials:
Hello once again from the RHDJapan team. Straight to the point this week, below are the
WEEKEND Specials:
Happy New Year from the RHDJapan Team and wishing everyone a great start to 2016!
Marking the beginning of every New Year comes the Coming of Age National Holiday. In observation of this holiday we will not be able to ship items on this upcoming Monday the 11th.
初荷 (Hatsu-ni) 本年もよろしくお願い致します
The first shipments of the New Year were taken care of this week and thank you for your continual support of RHDJapan!
WEEKEND Specials:
Hello from the RHDJapan blog. Starting from this upcoming Monday we will enter the last 10 business days of the year which is standard processing time (5~10 working days). Therefore orders placed from this weekend may not necessarily ship out before the end of the year break even if the items are not reported to be on backorder.
The RHDJapan team will be processing and shipping out everything possible before the end of the year however there are no guarantees that we can ship by our last shipping day on the 25th.  Although we will back shipping orders from the 6th we expect to receive a bulk of the orders that were on hold from after the 8th day of 2016.
If you have in inquiry of utmost urgency please feel free to call during our business hours (M~F 9:00~6:00pm JST).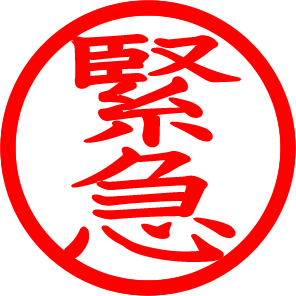 緊急 (kin-kyu) emergency
Just released by HKS, we have listed a wide array of stickers, apparel and other goodies never available until now! Great little items for the many fans of the godfather of JDM, HKS!
WEEKEND Specials:
Ongoing Campaigns:
Super Now Sticker Set Campaign
APEX Power Intake Filter Campaign
APP Brake Line & Fluid Campaign
DEFI all parts campaign
NGK Sparky Kun character strap FREEBIE
SARD Sports Catalyzer Campaign
SARD Fuel Campaign for select Fuel Pumps, Regulators, Injectors
SARD Injector Last Chance Sale
650cc - 3S-GTE, 1JZ-GTE, 2JZ-GTE, EJ20, VG30DETT
800cc - 3S-GTE, 1JZ-GTE, 2JZ-GTE, EJ20, VG30DETT 
800cc - CA18DET, SR20DET 13B, RB26ETT, 4G63
Fans Campaigns:
King of Europe fans only Campaign
World Time Attack fans only Campaign
San-Kyu (Thank You) Campaigns:
HKS Sankyu & Keychain Campaign
TRUST San-Kyu & Calendar Campaign
Top Secret San-kyu & Poster Campaign
Steering Wheel San-Kyu Campaign
Calendar Campaigns:
Mugen Calendar Present Campaign
 NISMO Calendar Campaign
 STI Calendar Campaign
Hello from the RHDJapan Blog.   have started a campaign for the ORC Series Clutch Kits which will be ongoing until the end of January.
Tonight the RHDJapan team will be celebrating our end of the year party, Bounenkai (忘年会).
I would like to give thanks to the whole RHDJapan crew for such a wonderful job throughout the year and the customers who have supported our services. Big Thanks! 
The Sankyu Campaigns for select HKS and TRUST items have been quite popular. We have expanded the subcategories for more items to qualify for the discounts and the FREEBIES!
The expanded subcategories are as follows:
HKS
Oil Pans, Baffle Plates & Differential Covers
  TRUST/GReddy
Throttle Bodies, Intake Plenums, Surge Tanks & Parts
Oil Pans, Baffle Plates & Differential Covers
 Starting from this blog we will offering a jumbo sized poster from Top Secret highlighting their sole run at World Time Attack in the R35 Class at the home of WTAC Eastern Creek Raceway. This is a great collectors item for fans of Smokey Nagata, Tarzan Yamada , World Time Attack and the legendary tuning shop Top Secret. Although Smokey continues to participate in various motorsport challenges across the globe we surely hope to see his return to WTAC again!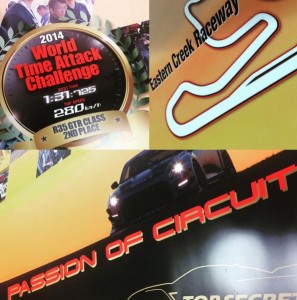 Get 3.9% off and this wonderful poster included with any of the parts in the following categories of the Top Secret lineup:
Coupon Code:
TopSecretSanKyu
WEEKEND Specials:
Ongoing Campaigns:
APEX Campaigns - Power Intake Filters
APP Brake Line & Fluid Campaign
DEFI all parts campaign
HKS GT-RS SR20DET Last Chance Campaign
HPI Rollcage with Sidebar Campaign
King of Europe fans only Campaign
Mugen Calendar Present Campaign
NGK Sparky Kun character strap FREEBIE 
SARD Sports Catalyzer Campaign
SARD Fuel Campaign for select Fuel Pumps, Regulators, Injectors
SARD Injector Last Chance Sale
650cc - 3S-GTE, 1JZ-GTE, 2JZ-GTE, EJ20, VG30DETT
800cc - 3S-GTE, 1JZ-GTE, 2JZ-GTE, EJ20, VG30DETT 
800cc - CA18DET, SR20DET 13B, RB26ETT, 4G63