Hello from Japan and the RHDJapan team! With the popularity of the other damper campaigns, we are proud to announce another one!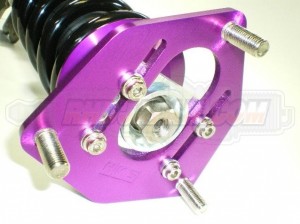 Specifically for this campaign we have just listed the majority of the vast lineup of coilovers from the great tuning parts manufacturer HKS!!
In celebration of this vast lineup of HKS dampers added to the rhdjapan.com site we would like to extend an introductory offer of an additional 7% discount until the 24th of August!
*Additional discount will be applied once items are added to shopping cart.
Hipermax III (Includese Base and Sport)
Campaigns:
MSC Challenge Campaign ~Limited Offer
Project Mu Double Up Campaign ~June 15
APP HID Lighting Double Up Campaign ~June 28
STi NBR Challenge Campaign ~June 29
SARD GT Wing Campaign ~June 29
TRUST Cooling Campaign ~July 30
ARC Cooling Campaign ~August 17
SARD Cooling Campaign ~August 30
TEIN Suspension Campaign ~Sept 27
Charity Campaigns
Save Japan Charity Jacket w/ RHDJapan Patch
Un grand bonjour à tous de la part de l'équipe de RHDJapan, au vu du succès remporté par les précédentes offres sur les suspension, nous sommes ravis de vous présenter celle-ci !!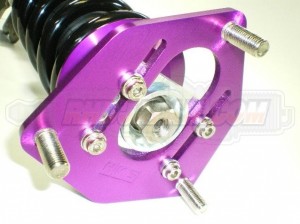 Uniquement pour cette offre, nuos avons listé une grande majorité de la vaste gamme des coilovers de ce formidable fabricant qu'est HKS!
Pour célébrer l'ampleur de cette gamme de dampers HKS arrivée sur le site de rhdjapan.com nous allons proposer une offre de bienvenue de 7% de remise supplémentaire jusqu'au 24 Août!!
*La remise supplémentaire est appliquée une fois que les articles sont ajouté au Caddie.
Hipermax III (Includese Base and Sport)
Offres :
MSC Challenge Campaign ~ Offre Limitée
Project Mu Double Up Campaign ~ 15 Juin
APP HID Lighting Double Up Campaign ~ 28 Juin
STi NBR Challenge Campaign ~ 29- Juin
SARD GT Wing Campaign ~ 29 Juin
TRUST Cooling Campaign ~ 30 Julliet
ARC Cooling Campaign ~ 17 Août
SARD Cooling Campaign ~ 30 Août
TEIN Suspension Campaign ~ 27 Septembre
Offres caritatives
Save Japan Charity Jacket w/ RHDJapan Patch