Welcome to the RHDJapan blog. 2011 marks the first full year that we have fully implemented this blog to bring all sorts of information about campaigns, races, events, freebies, special offers and industry happenings that came and went throughout the year. Judging by the traffic to the blog continually increasing  as the year progressed we have realized that this kind of information is of interest to many enthusiasts across the globe. Although this will be the last entry for the year and we will continue to put the same hard work into the blog for the upcoming year.
Today, December 28 marks the last shipping day of the year and will resume again on the 6th.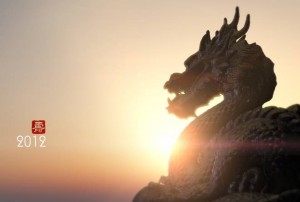 Wishing great blessings to one and all for 2012 and we hope that you continue to visit the RHDJapan blog in the year of the Dragon.
In the holiday spirit this batch of Weekend Specials will be continuing on for the next 9 days and will have a bunch of extra manufacturers included.
An additional 6% discount will be applied to any parts from any of the manufacturers listed below:
5Zigen
Aimgain
Alex Motorsports
Apexi
AutoExe
Blitz
Buddy Club
Colt Speed
Fujita Engineering/FEED
Fujimura
Fujitsubo
J's Racing
JIC Magic
Kakimoto Racing
Kansai Service
Knight Sports
M&M Honda
MINE's
Mugen
NAPREC
Odula
Optional Howa
ORC
Phoenix's Power
Power Craft
Power House Amuse
Power Enterprise
R's Racing Service
R-Magic
RE-Amemiya
Revolution
S2 Supra Style
SPOON Sports
SSR
STI
Subaru OEM
Sun Line Racing
Super Made
Suzuki Sport
SYMS
Tanabe
TOM's
Top Secret
Tracy Sport
TRUST/GReddy
URAS
WORK Wheels
Yashio Factory
Discount will also be applied to Clearance Items
Campaigns
Winter BONUS Campaign ~2012

The Ultimate Golden Ticket Campaign! ~While stock lasts or Jan 6

RALLIART Discontinuation Sale~2012
SFIDA Brake Pad & APP Brake Line Campaign~2012
APP HID Lighting Campaign~2012
All Parts HKS Campaign ~2012
All Parts Nagisa Campaign ~2012
Charity Campaigns