Thank you for checking the RHDJapan blog. This post is to provide a heads up regarding the Golden Week Holidays celebrated in Japan and how they will affect the processing and shipping of orders. This year we are also dealing with Corona/Covid-19 issue which has put a nasty speed bump in the way of everyone rolling on with their lives as normal. We would like to thank those who have contacted us expressing their concern during these times. RHDJapan team wishing everyone extra health, strength and safety!!
The official National Holidays in which we cannot ship will be April 29, May 4, 5 and 6. Some companies may be closed from the 29th to the 6th which may push back processing a couple days.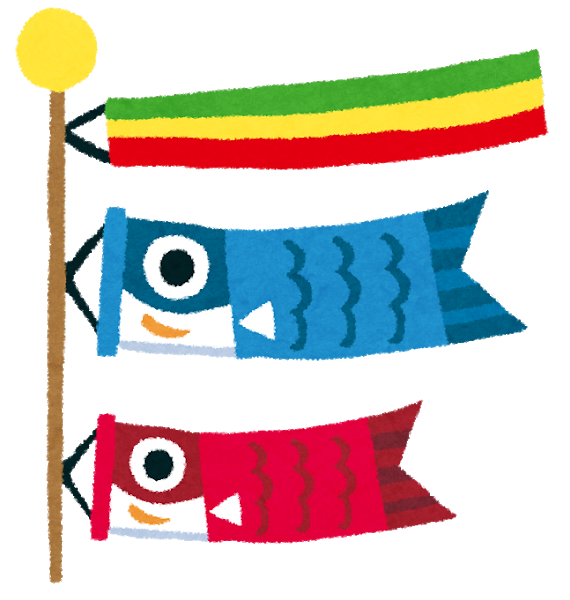 Effective from orders placed after April 17 standard processing time frame of 3~10 working days will change to 3~22 working days. In other words, orders placed from the 17th will not be put on hold to inform of expected date if we expect the items to be shipped to our warehouse by the 17th of May. For items stated as made to order on the site will be processed as normal with the stated time frame +10 working days until Golden Week finishes. Please understand that there will be a slight delay on orders at this time. For any items that are backordered beyond this time frame customers will be informed via a ticket with exact date information prior to processing the order.
Addition: April 24
OEM Requests cannot be processed between from 04/27 until after 05/06
Hello from the RHDJapan Blog. We have just received some inside information about a price increase that will affect one of the most popular parts for the FD3S from TRUST / GReddy. The long-selling throttle body compression tube will have a price increase of about 17% starting on all orders placed from October. Just a heads up for those looking to pick one up or put together a group buy and continue to save some cash!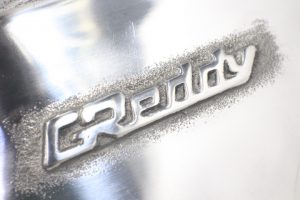 Hello from the RHDJapan blog. Most of the RHDJapan team had to leave early due to the warnings about Typhoon Jebi. It has now passed and everything is fine with RHDJapan staff and HQ. However this was an extremely strong storm and the Kansai area has received significant damage. We have received reports that Kansai Airport KIX has received significant flooding and a tanker boast has caused damage to the bridge between the airport and the mainland. All DHL/FEDEX and EMS shipments are routed through this airport. Delays may be more excessive than originally thought and we will have some more updates as we receive them.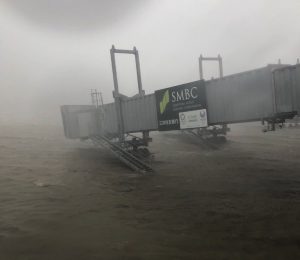 Osakaquake epicenter was very close to our Office/warehouse right in Hirakata city. All RHDJapan staff has checked in to be safe. The warehouse is quite a mess with just a little damage. Trains are not running currently and the staff that is close by will be helping to cleanup throughout the day.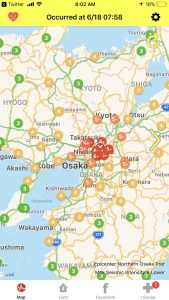 Hopefully to be at full speed by tomorrow. Apologies for any delays.
Hello from the RHDJapan and blog. It's just about that time of year again. Summer time every year Japanese companies close down for a short break to observe the Obon Holiday.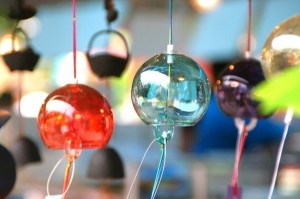 What is this you may ask? Here is a quote from wikipedia:
Obon or just Bon is a Japanese Buddhist custom to honor the departed (deceased) spirits of one's ancestors. This Buddhist custom has evolved into a family reunion holiday during which people return to ancestral family places and visit and clean their ancestors' graves, and when the spirits of ancestors are supposed to revisit the household altars. Also called the Feast of Lanterns, it has been celebrated in Japan for more than 500 years and traditionally includes a dance, known as Bon-Odori.
The majority of manufacturers will be closed from the 9th to the 16th and a couple will be off until the 20th of the month. The companies with a longer holiday will be the OEM manufacturers and their Works companies. For orders that include OEM items placed from the 3rd could see up to a 2 week delay in processing. For the rest of orders we do not expect any more than a week delay on processing orders.  The RHDJapan team will be away from the office from the 9th to the 15th. We apologize for any delays on your urgent items and will be working to process and ship out orders with utmost urgency.
Campaigns:
RE-Amemiya WTAC 2012 Campaign ~August 13
ARC Cooling Campaign ~August 17
HKS Muffler & Extra Consolidation Campaign ~August 24
HKS Metal Catalyzer Campaign ~August 24
HKS FREE EVC Campaign ~August 24
SARD Cooling Campaign ~August 30
HPI Cooling Campaign ~August 30
HPI Intercooler Campaign ~August 30
TRUST GReddy Suspension Campaign ~Aug 30
TRUST Turbine Kit Campaign ~Aug 30
TEIN Suspension Campaign ~Sept 27
Charity Campaigns
Save Japan Charity Jacket w/ RHDJapan Patch
Revoici le temps des vacances! Chaque années toutes les entreprises japonaises ferment leur portes quelques jours pour observer un break à l'occasion du Obon.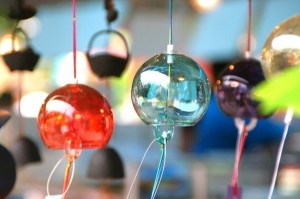 Et vous vous demandez peut être ce qu'est le Obon? Voici un extrait de Wikipédia :
O-Bon (お盆, O-Bon?) ou simplement Bon (盆, Bon?, sans le préfixe honorifique) ou Urabon est un festival bouddhiste japonais honorant les esprits des ancêtres. O-Bon existe depuis plus de 500 ans et fut importé de Chine. Au fil des ans, cette fête religieuse s'est transformée en un jour férié consacré à la réunion de famille durant laquelle les gens des grandes villes retournent à leur ville natale et s'occupent des tombes de leurs ancêtres. Un festival de danse, le Bon-Odori ou danse Bon, est traditionnellement donné pendant ces trois jours fériés.
La plus grande partie des fabricants sera fermée du 9 au 16, et d'autres seront en congés jusqu'au 20 de ce mois. Les entreprises qui ont les congés les plus longs sont les fabricants OEM et leur département sport. Pour les commandes qui incluent des articles OEM à partir du 3 Août vont prendre jusqu'à deux semaines de délais. Pour le reste des commandes nous ne comptons pas sur un retard de plus d'une semaine. L'équipe de RHDJapan ne sera pas au bureau du 9 au 15 Août. Nous tenons à nous excuser pour le retard sur vos commandes urgentes et nous feront de notre mieux pour expédier vos commandes avec la plus grande diligence.
Offres en cours :
RE-Amemiya WTAC 2012 Campaign ~ 13 Août
ARC Cooling Campaign ~ 17 Août
HKS Muffler & Extra Consolidation Campaign ~ 24 Août
HKS Metal Catalyzer Campaign ~ 24 Août
HKS FREE EVC Campaign ~ 24 Août
SARD Cooling Campaign ~ 30 Août
HPI Cooling Campaign ~30 Août
HPI Intercooler Campaign ~ 30 Août
TRUST GReddy Suspension Campaign ~ 30 Août
TRUST Turbine Kit Campaign ~ 30 Août
TEIN Suspension Campaign ~27 Septembre
Offres Caritatives
Save Japan Charity Jacket w/ RHDJapan Patch
Good morning from sunny Tokyo where Spring has just begun.
The RHDJapan team would like to thank all of you who were concerned with our safety, the messages have been very heart-warming. After the terrible disasters that have occurred over the last couple of days the worst is now behind and the rescue teams are in full effect.
We would also like to thank all of the different people from different countries that have volunteered their expertise to help out.
From here on out Japan will be experiencing rolling blackouts however very few are expected within the city part of Tokyo.
Morning deliveries to have already started back up as normal and orders placed should not expect any significant delays.
EMS and DHL services will be moving on schedule as normal however FEDEX services have been temporarily suspended and should resume within the next couple days.
At the RHDJapan headquarters and warehouses we have experienced no damage to any orders being processed or any stock on hand and no manufacturers are expected to shut down.
If any new developments happen we will keep our customers informed, in the meantime, it is business back to normal.
Thank you for continually supporting the RHDJapan Team.
Un grand bonjour à tous en cette matinée ensoleillée à Tokyo où le printemps commence tout juste à montrer le bout de son nez!
Tout l'équipe de RHDJapan tient vraiment à remercier tout ceux qui se sont inquiétés de notre sécurité, les messages que nous avons reçu nous ont vraiment fait chaud au coeur. Après les terribles évènements qui ont secoués le Japon ces derniers jours, nous avons la certitude que le pire est derrière nous et que les équipes de secours vont faire tout ce qu'il faut.
Et bien sur, nous remercions aussi tous ceux du monde entier qui ont spontanément offert de nous aider.
A partir de maintenant le Japon va devoir faire face à des coupures de courant, cependant compte tenu de notre situation géographique nous ne devrions pas en être trop affecté.
Les livraisons du matin sont reparties comme à l'accoutumée and les commandes passées ne devraient pas souffrir de retards significatifs.
Les services EMS et DHL fonctionnent selon leur emploi du temps habituels, cependant les services de FedEx sont teporairement suspendus et devraient reprendre dans les prochains jours.
Les entrepôts ainsi que les bureaux de RHDJapan n'ont pas subit de domages, à notre connaissance aucun fabricant ne devrait fermer ses portes.
Si quoi que ce soit d'autre devait survenir dans les prochains jours, il va de soi que nous nous ferions force de tenir informés notre clientèle en temps réel. Tout est rentré dans l'ordre.
Merci, merci beaucoup pour votre soutient.
Buongiorno a tutti da una soleggiata Tokyo, dove la primavera ha deciso di sbocciare.
Tutto il team di RHDJapan vuole ringraziare tutti voi che siete stati in pensiero per la nostra sicurezza, tutti i vostri messaggi sono stati davvero molto apprezzati.
Dopo il terribile disastro avvenuto in questi giorni, il peggio sembra superato e tutti i team di soccorso sono alla massima operatività.
Vogliamo anche ringraziare tutti le persone in tutto il mondo che hanno contribuito con le loro esperienze ad aiutarci.
Da adesso in poi, il Giappone subirà diversi blackout di corrente, ma comunque solo pochi sono previsti nel cuore di Tokyo.
I servizi di spedizione sono tornati operativi, Nessun ritardo significante è previsto per tutti gli ordini in fase di processo.
I servizi EMS e DHL sono tornati a pieno programma, mentre FedEx è temporaneamente sospesa e dovrebbe riprendere servizio nei prossimi due giorni.
La sede principale di RHDJapan e i magazzini non hanno subito alcun danno, per gli ordini in processo e per le parti in stock.
In più, fino ad ora, tutti i produttori sono operativi, e nessuno di essi e in stato di sospensione.
Per qualsiasi aggiornamento che dovesse accadere non mancheremo di tenervi informati, nel frattempo, RHDJapan è operativa come sempre!
Ancora grazie per il vostro continuo supporto a RHDJapan e a tutto il suo Team!
Per qualsiasi informazione contattate liberamente Amon in Italiano a questo indirizzo: support@rhdjapan.com
Thank you to all that have been taking advantage of these weekend specials in the past. This weekend RHDJapan is extending and additional 10% off of all of the parts from the brands listed below effective immediately until April 26 (Japan time).
This weekend's group of special offers include 10 different brands and are as follows:
ARC

Moon Face

Tommy Kaira

NGK

CUSCO

TRUST

FEED

JUN

R-Magic

APP

For any of the thousands of customers who have received a post card from
RHDJapan over the holiday season now is the time to check if you have possibly won any of the prizes in this years lottery!!
Included in the grand prizes this year are the following JDM goodies:
Sharp AQUOS High-Vision 32inch TV LC-32DX2-B
Toshiba dynabook EX 35KB Laptop
Casio EXILIM EX-Z450GD Digital Camera
Canon PIXUS MP560 Ink Jet Printer
Canon iVIS HF21 Digital Video Camera
Canon IXY DIGITAL Camera 220 IS (SL)
Toshiba SD-P73DTW Portable DVD Player
and on and on....
The number is on the bottom right hand side of the of the card. If you have the full set of 6-digits or 4-digits then you have won!! For those who have won something please contact us and we will help redeem your prize and let you know what prizes are available for that number combination.
Good Luck!!
First Prize:
975424
Second Prize:
259668
446722
630838
Third Prize: (must be the last 4 digits)
0977