Its that time of year again folks! Summer time every year Japanese companies close down for a break time to observe Obon Holiday.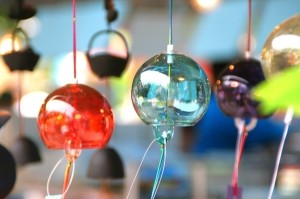 What is this you may ask? Here is a quote from wikipedia
Obon or just Bon is a Japanese Buddhist custom to honor the departed (deceased) spirits of one's ancestors. This Buddhist custom has evolved into a family reunion holiday during which people return to ancestral family places and visit and clean their ancestors' graves, and when the spirits of ancestors are supposed to revisit the household altars. Also called the Feast of Lanterns, it has been celebrated in Japan for more than 500 years and traditionally includes a dance, known as Bon-Odori.
A couple manufacturers will be closed from the 8th. The majority will be closed from the 12th to the 16th and a couple will be off until the 20th of the month. This will mean that any orders from them will be delayed for 8 days. We apologize for this in advance.
The RHDJapan team will all be in the office working and shipping as normal.
Other Great Campaigns with RHDJapan!

FREE Spark Plugs & 1/2 Off Suction Kit for SR20DET ~Aug 30
FREE TRUST Muffler Campaign SXE10~Aug 30
TRUST Power Up Campaign RB26 Limited Availability!!
HKS FREE Spark Plug Campaign ~August 24
TRUST Suspension Campaign ~Aug 30
SARD Blow Off Valve Campaign ~Aug 15
Extra Consolidation with HKS Muffler Campaign!!~Aug 30
TRUST Muffler Campaign ~August 30
TRUST Cooling Campaign ~August 30
Ralliart Discontinuation Sale! ~August 30
SPOON Rigid Collar Campaign ~Sept 30