Welcome to the RHDJapan blog. It has been a busy first week of August with 2 fresh campaigns already listed and another great one to extend throughout the Obon/Summer Holiday Season.
This campaign is for the revival of the well received Works Campaign which include the absolute favorite JDM brands of all-time!
RHDJapan is going to extend a 6% discount on the rest of the Works Manufacturers until August 19!!
This additional discount will be on accessories, apparel and any parts from this great brands!
Use the new and improved pin-point search function for finer tuned searches.
Ralliart campaign SPECIAL 10% Discontinuation Discount!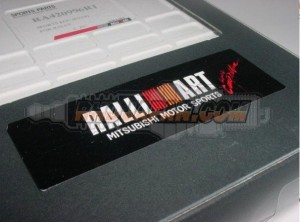 along with
Add anything from any of these legendary JDM Works Makers to your shopping cart to get a total shipped price to your location!
Fresh Campaigns

SPOON Rigid Collar Campaign ~Sept 30
KTS Cooling & Handling Campaign~Aug 19
Other Great Campaigns with RHDJapan!

FREE Spark Plugs & 1/2 Off Suction Kit for SR20DET ~Aug 30
FREE TRUST Muffler Campaign SXE10~Aug 30
TRUST Power Up Campaign RB26 Limited Availability!!
HKS FREE Spark Plug Campaign ~August 24
TRUST Suspension Campaign ~Aug 30
SARD Blow Off Valve Campaign ~Aug 15
Extra Consolidation with HKS Muffler Campaign!!~Aug 30
TRUST Muffler Campaign ~August 30
TRUST Cooling Campaign ~August 30
Ralliart Discontinuation Sale! ~August 30
Bienvenue à tous sur le blog d'RHDJapan !
Après le grand succès remporté par la Works Campaign, RHDJapan a décidé de la prolonger encore un peu!
RHDJapan offre une réduction de 6% sur les produits des fabricant Works Manufacturers jusqu'au 19 Août!!
Cette réduction s'applique sur tous les types de produits, performance parts, accessoires ou vêtements produis par ces grandes marques !
Les fabricants Works Manufacturers représentent les marques les plus prestigieuses du marché japonais.
Utilisez notre nouvel outil de recherche amélioré afin d'affiner au mieux les résultats.
Campagne Ralliart 10% de remise speciale sur tous les produits restants !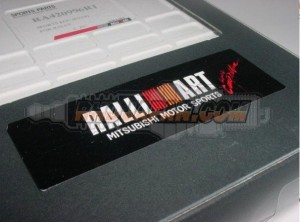 TRD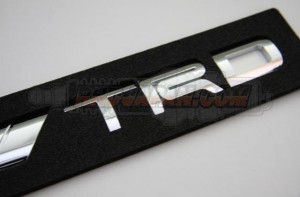 NISMO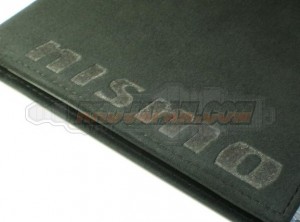 STi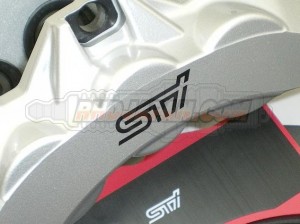 Mugen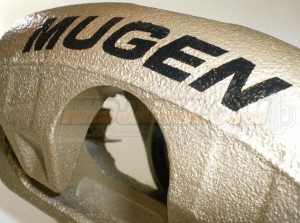 Mazdaspeed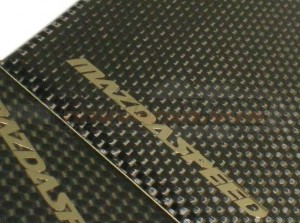 Suzuki Sport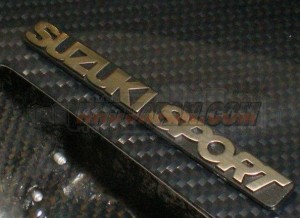 Ajoutez n'importe quel produit de ces marques légendaires à vote panier pour connaitre rapidement les frais de port jusqu'à chez vous!
Bentornati a tutti voi all'interno del nostro Blog!
E' stato un inizio mese abbastanza impegnato con l'aggiunta di due nuove grandi offerte e con la pubblicazione delle informazioni sul programma estivo attraverso il blog Dell'Obon
Questa offerta reintroduce la famosa e acclamata offerta sui produttori esclusivi che avevamo in corso in aprile, questa è un'ottima occasione per tutti coloro che l'avessero mancata in precedenza, in modo da poter nuovamente cogliere ogni vantaggio da queste favolose marche!
RHDJapan vi offrirà uno aggiuntivo 6% di sconto in tutti i produttori esclusivi fino al 19 Agosto!!
Lo sconto aggiuntivo coprirà accessori, abbigliamento e tutte le parti di questi grandi produttori!
produttori esclusivi sono assolutamente le migliori marche JDM di tutti i tempi!
Utilizzate il nostro nuovo motore di ricerca "Pin-Point" per filtrare ulteriormente le vostre ricerche.
Offerta Ralliart SPECIALE 10% di Sconto!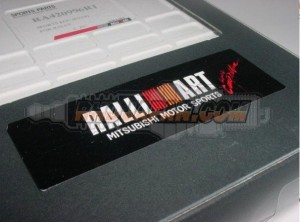 TRD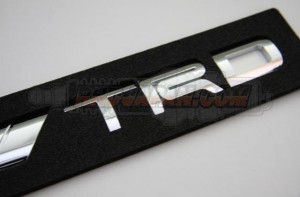 NISMO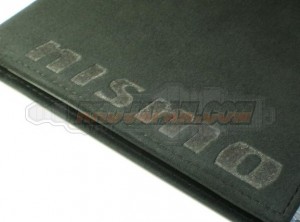 STi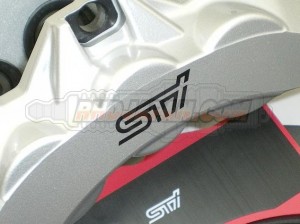 Mugen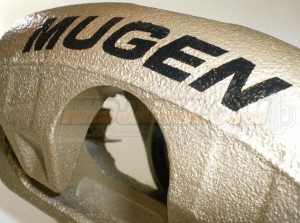 Mazdaspeed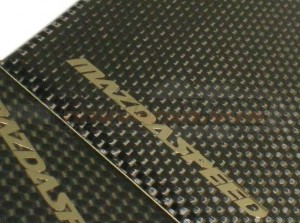 Assieme a
Suzuki Sport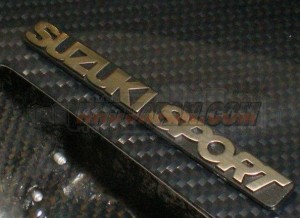 Aggiungi qualsiasi prodotto di questi leggendari produttori nel tuo carrello e consulta il totale comprensivo delle spedizione!
LIQUIDAZIONE MAGAZZINO
Molti altri articoli in Liquidazione sono stati aggiunti al nostro sito durante la settimana. Se il tasto "aggiungi al carrello" è visibile allora la parte è ancora disponibile!
Le Nuove Offerte:
Grande Offerta sui Collari Rigidi della SPOON Scadenza 30 Settembre
Offerta KTS sulla Tenuta e il Raffreddamento!! Scadenza 19 Agosto
Le Altre Offerte in corso:
Grande Offerta Omaggi Beneficenza di Mazda Tuning Festa
Offerta HKS EVC 5 DISPONIBILITÀ' LIMITATA!!
Grandissima Offerta Tuning TRUST per RB26DETT! DISPONIBILITÀ LIMITATA!!
Offerta catalizzatori SARD +α! Scadenza 30 Settembre
Offerta Scarichi HKS! Scadenza 30 Agosto
Offerta SR20DET Scadenza 30 Agosto
Offerta Scarico Trust IN REGALO per Altezza SXE10 Scadenza 30 Agosto
Offerta Raffreddamento TRUST GReedy Scadenza 30 Agosto
Offerta Scarichi TRUST GReddy Scadenza 30 Agosto
Offerta assetti TRUST GReddy Scadenza 30 Agosto
Grande Offerta! Candele HKS Gratuite Scadenza 24 Agosto
Grandissima Offerta nuovi intercooler Blitz SE!! Scadenza 15 Agosto
Offerta SARD Racing Blow Off!! Scadenza 15 Agosto
Vi ricordiamo inoltre che la direzione di RHDJapan ha deciso di non offrire più alcun supporto in lingua Italiana. Per qualsiasi informazione o supporto vi preghiamo di contattarci UNICAMENTE in INGLESE tramite il modulo di contatto del nostro sito o a questo indirizzo: rhdjapan@rhdjapan.com
A presto con grandi nuove offerte dalla vostra affezionata RHDJapan!!