Hello from Japan and Sunny Tokyo along with the RHDJapan team! With the popularity of the other damper campaigns, we are proud to announce another one!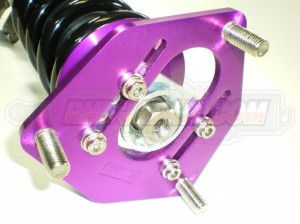 Specifically for this campaign we have just listed the majority of the vast lineup of coilovers from the great tuning parts manufacturer HKS!!
In celebration of this vast lineup of HKS dampers added to the rhdjapan.com site we would like to extend an introductory offer of an additional 7% discount until the 30th of August!
This campaign will be ongoing for the next 3 weeks and will give enough time to shop around as you like.
For those who are ready to purchase, we have another great offer for you!!
Limited to the first two purchases, RHDJapan will offer a 'Keep Rollin' T-shirt from HKS. This was a limited production Charity T-shirt released from HKS which were close to sold out of the first day of sales!!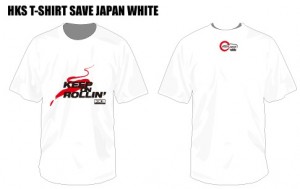 Big respect to HKS for making the efforts to help support the people still suffering in the Tohoku region.
Luckily we were able to pickup a couple before they were all sold out and would like to provide them to
a couple customers would like like to show their support.
We have one in size L and one in LL. Please act quickly if you would like one!!
*Additional discount will be applied once items are added to shopping cart.
Hipermax III (Includese Base and Sport)
Fresh Campaigns

SPOON Rigid Collar Campaign ~Sept 30
KTS Cooling & Handling Campaign~Aug 19
Other Great Campaigns with RHDJapan!

FREE Spark Plugs & 1/2 Off Suction Kit for SR20DET ~Aug 30
FREE TRUST Muffler Campaign SXE10~Aug 30
TRUST Power Up Campaign RB26 Limited Availability!!
HKS FREE Spark Plug Campaign ~August 24
TRUST Suspension Campaign ~Aug 30
SARD Blow Off Valve Campaign ~Aug 15
Extra Consolidation with HKS Muffler Campaign!!~Aug 30
TRUST Muffler Campaign ~August 30
TRUST Cooling Campaign ~August 30
Ralliart Discontinuation Sale! ~August 30
Mazda Festa Charity Goods Campaign Limited Availability