Round 4 of the Autobacs Super GT series was held on July 31st at Sportsland Sugo in Miyagi Prefecture.
Vehicles supported by Project Mu in the GT300 class dominated the top 10 and finished 1st, 2nd, 3rd, 4th along with a 6th and 9th place finish!!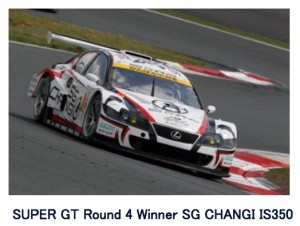 Congratulations to Project Mu for such an excellent performance!!
The RHDJapan would like to celebrate by offering a FREE sticker with any Project Mu brake pad orders placed.


Please add one of the following notes  at checkout:
ST-PMU01G for the P.MU sticker
or
SG01 for the Project M
For any orders of front and rear sets of the Racing777 or Racing999 pads we will also include the P.MU Racing Pouch as a service!!
This offer is available for Standard F/R Calipers, Brembo Calipers and Project Mu Caliper Sets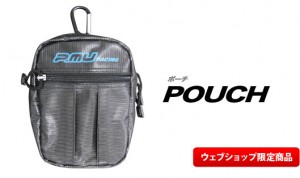 Please add P-01B to the notes section at checkout to receive this item.
In addition to the FREE goodies RHDJapan will also extend a 6% discount on all Project MU Brake Pads until the 19th of August.
Fresh Campaigns

Revolution WTAC Podium Campaign~Sept 10
HKS Suspension Campaign ~Aug 30
SPOON Rigid Collar Campaign ~Sept 30
KTS Cooling & Handling Campaign~Aug 19
Other Great Campaigns with RHDJapan!

FREE Spark Plugs & 1/2 Off Suction Kit for SR20DET ~Aug 30
FREE TRUST Muffler Campaign SXE10~Aug 30
TRUST Power Up Campaign RB26 Limited Availability!!
HKS FREE Spark Plug Campaign ~August 24
TRUST Suspension Campaign ~Aug 30
SARD Blow Off Valve Campaign ~Aug 15
Extra Consolidation with HKS Muffler Campaign!!~Aug 30
TRUST Muffler Campaign ~August 30
TRUST Cooling Campaign ~August 30
Ralliart Discontinuation Sale! ~August 30
Mazda Festa Charity Goods Campaign Limited Availability