Welcome to the RHDJapan Blog and the first round of Weekend Specials for November. We have been getting an early start on campaigns for the rest of the year and will continue to make more available as the year winds down.
In addition, we are including different coupon codes for extra discounts within orders being shipped out. Please keep an eye out for the coupon code sticker when you receive your package! Another special coupon code will be provided for those who share the coupon code on their forum.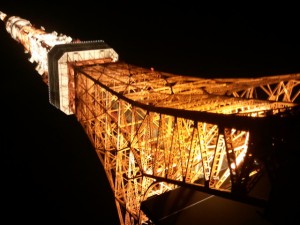 Tokyo Tower Winter Night Illumination.
This campaign will be going on until NOV 7, 9:00am (JST)
The brands that will be included are as follows:
*Additional discounts will be applied when items are added to the shopping cart.
The additional discount will also be applied to any of the Clearance Items
Campaigns
TEIN Coilover Campaign ~While supplies last
TRUST LS-Spec Intercooler Campaign ~Dec 26
RALLIART Discontinuation Sale~2012
KTS Fall Campaign ~NOV 29
Work Wheels Campaign ~NOV 29
Project Mu Brake Pad Campaign ~Dec 14
SFIDA Brake Pad & APP Brake Line Campaign~2012
APP HID Lighting Campaign~2012
All Parts HKS Campaign ~2012
All Parts Nagisa Campaign ~2012
Charity Campaigns
Mazda Festa Charity Goods Campaign Limited Availability
Bonjour et bienvenue à tous sur le Blog de RHDJapan pour ce premier round des promos du week end du mois de novembre. Nous avons d'ores et déjà entammé les promos pour les fêtes de fin d'année et plus nous avancerons dans l'année plus il y en aura !
En plus de tout cela, nous incluons maintenant différentes promos et codes de réduction (coupon code) à utiliser sur le site web pour profiter de remises supplémentaires! Vous devriez garder un oeil et chercher le Coupon code quand vous recevez votre colis, parce qu'en plus, nous offrons un coupon spécial pour ceux d'entre vous qui partageraient ce coupon code sur leur forum.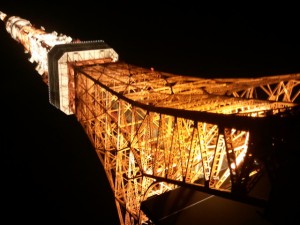 La tour de Tokyo et son éclairage hivernal.
Cette offre reste valable jusqu'au 7 novembre, 9:00 heure de Tokyo
Et les marques choisies sont les suivantes :
*La remise additionnelle est appliquée aux articles une fois qu'ils ont été ajouté au Caddie.
Et comme toujours cette remise exceptionnelle s'applique également à tous les articles à prix cassés
Offres
TEIN Coilover Campaign ~ Tant qu'il reste du stock
TRUST LS-Spec Intercooler Campaign ~ 26 Décembre
RALLIART Discontinuation Sale ~ 2012
KTS Fall Campaign ~ 29 Novembre
Work Wheels Campaign ~ 29 Novembre
Project Mu Brake Pad Campaign ~ 14 Décembre
SFIDA Brake Pad & APP Brake Line Campaign ~ 2012
APP HID Lighting Campaign ~ 2012
All Parts HKS Campaign ~ 2012
All Parts Nagisa Campaign ~ 2012
Offres caritatives
Mazda Festa Charity Goods Campaign Quantité limité