Hello from the RHDJapan blog and team. This will be our first Weekday Pop Special for November and we have included a couple extra brands to go along with the theme.
This batch of specials will be going on for the whole week and will include some select top JDM tuning manufacturers, welcoming back the anticipated ARC along with some brands that normally have no discount available.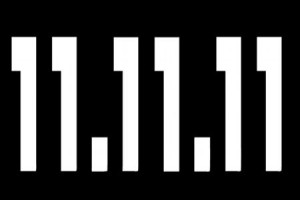 All orders must be placed and paid for by 11:11am on the 11th day of the 11th month(JST)

The brands that will be included are as follows:
With any of the parts from these manufacturers in your shopping cart
the Weekday Pop Special discount rate will be 4% applied to everything purchased!
*Additional discounts will be applied when items are added to the shopping cart.
The additional discount will also be applied to any of the Clearance Items
Campaigns
TEIN Coilover Campaign ~While supplies last
TRUST LS-Spec Intercooler Campaign ~Dec 26
RALLIART Discontinuation Sale~2012
KTS Fall Campaign ~NOV 29
Work Wheels Campaign ~NOV 29
Project Mu Brake Pad Campaign ~Dec 14
SFIDA Brake Pad & APP Brake Line Campaign~2012
APP HID Lighting Campaign~2012
All Parts HKS Campaign ~2012
All Parts Nagisa Campaign ~2012
Charity Campaigns
Mazda Festa Charity Goods Campaign Limited Availability
Un grand bonjour du Blog et de toute l'équipe de RHDJapan! Voici notre toute première série des Promos *PoP* de la semaine de ce mois de novembre, nous avons ajouté un peu plus de marques que d'habitude, disons, 11 marques, histoire que cela colle bien avec le thème actuel.
Cette série de promos va durer toute la semaine et parmi la sélection proposée, vous aurez le plaisir de retrouver certains des fabricants les plus renommés pour accueillir le retour tant attendu et anticipé de ARC, le tout accompagné de marques qui n'ont pas habituellement de remise disponible.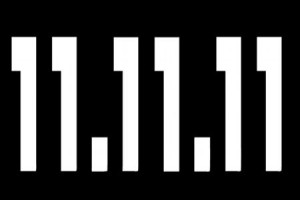 Toutes les commandes doivent être placées et payées à 11:11am le 11ème jour du 11ème mois, heure de Tokyo.
voici les marques retenues :
Avec un article de l'une de ces marques dans votre Caddie, c'est l'ensemble de votre commande qui sera créditée d'une remise de 4%
*La remise est visible une fois l'article ajouté au Caddie.
Et biensur, cette remise est valable également sur les articles à Prix cassés
Offres
TEIN Coilover Campaign ~ Jusqu'à épuisement des stocks
TRUST LS-Spec Intercooler Campaign ~ Dec 26
RALLIART Discontinuation Sale ~ 2012
KTS Fall Campaign ~ 29 Novembre
Work Wheels Campaign ~ 29 Novembre
Project Mu Brake Pad Campaign ~ 14 Décembre
SFIDA Brake Pad & APP Brake Line Campaign ~ 2012
APP HID Lighting Campaign ~ 2012
All Parts HKS Campaign ~ 2012
All Parts Nagisa Campaign ~ 2012
Offres caritatives
Mazda Festa Charity Goods Campaign Quantité limité