Hello from the RHDJapan team and the rest of Tokyo.  Hopefully some of you were able to enjoy the Full Beaver Moon last night and are also having an enjoyable 11-11-11!!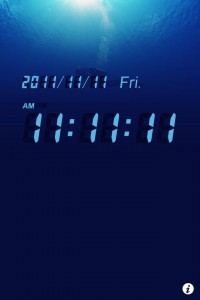 The change for an additional 6% off all parts from 15 different manufacturers will start immediately and will continue until NOV  14, 9:00am (JST)
The brands that will be included are as follows:
DEE's Club (Includes G-Works, Option2 and Drift Tengoku Magazines)
*Additional discounts will be applied when items are added to the shopping cart.
The additional discount will also be applied to any of the Clearance Items
Campaigns
TEIN Coilover Campaign ~While supplies last
TRUST LS-Spec Intercooler Campaign ~Dec 26
RALLIART Discontinuation Sale~2012
KTS Fall Campaign ~NOV 29
Work Wheels Campaign ~NOV 29
Project Mu Brake Pad Campaign ~Dec 14
SFIDA Brake Pad & APP Brake Line Campaign~2012
APP HID Lighting Campaign~2012
All Parts HKS Campaign ~2012
All Parts Nagisa Campaign ~2012
Charity Campaigns
Mazda Festa Charity Goods Campaign Limited Availability
Un grand bonjour à tous de la part de toute l 'équipe de RHDJapan et du reste de Tokyo. Avec un peu de chance vous avez pu apprécier la pleine lune d'hier et passer un bon 11-11-11 !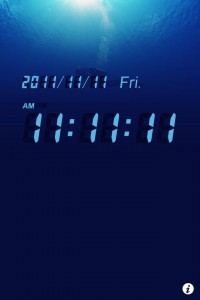 Le changement de tarification de 6% de remise supplémentaire sur 15 fabricants différents va commencer immédiatement et continuer jusqu'au 14 Novembre, 9:00 am, heure de Tokyo!
Les marques concernées sont les suivantes :
DEE's Club (Includes G-Works, Option2 and Drift Tengoku Magazines)
*La remise supplémentaire est appliquée une fois que l'article est ajouté au panier.
La remise supplémentaire s'applique également sur les  Articles en Liquidationlearance Items
Offres
TEIN Coilover Campaign ~ Tant qu'il reste du stock
TRUST LS-Spec Intercooler Campaign ~ 26 Déecmbre
RALLIART Discontinuation Sale ~ 2012
KTS Fall Campaign ~ 29 Novembre
Work Wheels Campaign ~ 29 Novembre
Project Mu Brake Pad Campaign ~ 14 Décembre
SFIDA Brake Pad & APP Brake Line Campaign ~ 2012
APP HID Lighting Campaign ~ 2012
All Parts HKS Campaign ~ 2012
All Parts Nagisa Campaign ~ 2012
Offres caritatives
Mazda Festa Charity Goods Campaign Quantité Limité