Welcome to a very busy RHDJapan blog. For our normal visitors, you are aware of the many current offerings going on.  For those who have not been here in a while please take a moment to review the past week of listings.
Along with our other massive campaigns we will continue to push the smaller campaigns every opportunity we get. This is a very special batch of Weekday Pop Specials as it can be combined with other offers currently going on!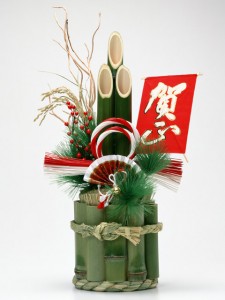 When any of the brands in this batch of Weekday Pop Specials are added to your shopping cart we will provide an additional 4% discount on the entire shopping cart, this includes other brands and OEM parts!
This discount can be used along with the great Winter Bonus Campaign that has also just started.
Last but not least, for those who qualify for the Winter Bonus can also qualify for our very seasonal batch of FREEBIES as well!
All orders must be placed and paid for by 9:00am on Dec 19 JST
Discount will also be applied to Clearance Items
Campaigns
The Ultimate Golden Ticket Campaign! ~While stock lasts or Jan 6

TEIN Coilover Campaign ~While supplies last
TRUST LS-Spec Intercooler Campaign ~Dec 26
HPI 6-Speed Transmission Campaign ~Dec 26
KAAZ LSD Campaign ~Dec 28
Endless Big Brake Campaign ~Dec 28
RALLIART Discontinuation Sale~2012
SFIDA Brake Pad & APP Brake Line Campaign~2012
APP HID Lighting Campaign~2012
All Parts HKS Campaign ~2012
All Parts Nagisa Campaign ~2012
Charity Campaigns
Bienvenue de nouveau sur le Blog de RHDJapan qui est en pleine ébullition. Pour nos fidèles lecteurs, vous êtes déjà au courant des différentes offres en cours. Pour ceux qui ne sont pas passé dans le coin depuis un moment, c'est le bon moment pour réviser un peu nos classiques.
De même que nos campagnes importantes, nous allons continuer à mettre en avant les campagnes un peu plus modestes à chaque occasion. Nous vous proposons une fournée toute spéciale des Promos PoP de la Semaine, et là où ça vaut le coup, c'est que comme toujours, c'est combinable avec toutes les autres offres en cours!!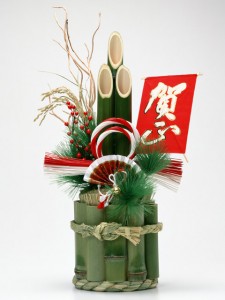 Lorsqu'un article de n'importe quelle marque présente dans cette fournée des Promos PoP de la Semaine est ajouté à votre Caddie nous vous offrons une remise supplémentaire de 4% sur l'intégralité de votre Caddie, et ceci s'applique aussi à toutes les pièces OEM!
Cette remise peut de plus être utilisé de paire avec notre Bonus de l'Hiver qui vient juste de commencer!
Et enfin, et pas des moindres, pour ceux d'entre vous qui peuvent prétendre au Bonus de l'Hiver, vous pouvez automatiquement profiter de notre série de FREEBIES !
Valable pour les commandes passées et payées d'ici le 19 Décembre 9:00, heure de Tokyo
La remise s'applique également sur les Articles à prix cassés
Offres
The Ultimate Golden Ticket Campaign! ~ Jusqu'à épuisement / 6 janvier

TEIN Coilover Campaign ~ Jusqu'à épuisement des stocks
TRUST LS-Spec Intercooler Campaign ~ 26 Décembre
HPI 6-Speed Transmission Campaign ~ 26 Décembre
KAAZ LSD Campaign ~ 28 Décembre
Endless Big Brake Campaign ~ 28 Décembre
RALLIART Discontinuation Sale ~ 2012
SFIDA Brake Pad & APP Brake Line Campaign ~ 2012
APP HID Lighting Campaign ~ 2012
All Parts HKS Campaign ~ 2012
All Parts Nagisa Campaign ~ 2012
Offres caritatives