Greetings from the RHDJapan team.  We are proud to announce another great campaign that will be ongoing for the remainder of 2016. This campaign comes around 2 times a year and provides a great opportunity to pickup a back up or extra set of brake pads from Project Mu!
Cusco LSD Campaign for the rest of 2016!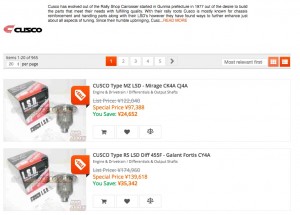 Cusco Suspension Campaign for the rest of 2016!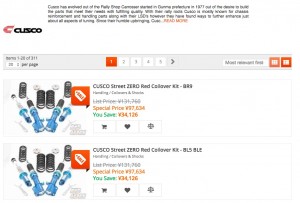 Ongoing Campaigns:
Tomei Bonus Points and Sticker Campaign
RHDJapan Facebook +40000 fans special discounts
Splitfire Pre-Price Increase Campaign
Blitz Boost Controller FREE Shipping Campaign
These other campaigns will be ongoing with lots of availability.
SARD LMGT Engine Oil Campaign
Super Now Sticker Campaign ~Supplies Last
KAAZ LSD & Oil Campaign ~Supplies Last
APP SFIDA Brake Pad & Fluid Campaign ~Supplies Last