Thank you for checking the RHDJapan blog. Sale prices refined and updated for improved discounts on most/all items from 100+ brands (thousands of parts!). In celebration of the massive amounts of improved pricing RHDJapan is extending a celebratory discount for our absolute best prices ever. 1 coupon code to enter at checkout for an extra 6% discount on all the brands listed below! Increased discount may be seen with higher qty of the same SKU or same manufacturer products.
TGIF and welcome to the RHDJapan Blog! November is already upon us! With only 2 months left in the year, it is a good time to take a timeout and remember everything that you wanted to take care of in 2012. Also, make sure to enjoy the rest of the year as much as possible!
We have started up 3 more campaigns this week which are a little bit different than the standard type of campaign, please check them out!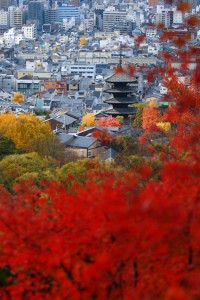 It is that time of year again when the leaves start to change colors. This season is called Ko-Yo
There are also still many FREEBIES available for any orders placed with RHDJapan! Make sure to check check and 'like' the RHDJapan FB page to get in on the extra offers from the team.
RHDJapan will be extending an additional 6% discount on some select manufacturers until 9:00a.m Monday, November 5
This additional discount will also be further applied to all items on Clearance!!
Campaigns:
Coil Over Campaign ~Limited
Project Mu Double Up Campaign ~Dec 14
D-Max Big Aero Campaign ~Limited
Charity Campaigns
Save Japan Charity Jacket w/ RHDJapan Patch