Greetings from the RHDJapan Blog.
This weekend marks the final round for the 2019 Formula Drift season.  For those who cannot make it to Okayama International Circuit and still want to watch the event in real time. Check out the official site for Live Streams and other information.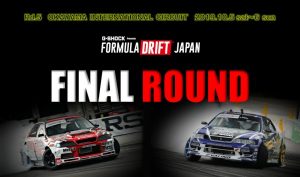 For this batch of Weekend Specials we are offering extra discounts on the brands that we carry supporting and sponsoring Formula Drift
The following campaigns will all expire on Oct 7 8:30am Japan time:
Thank you for checking the RHDJapan blog. Sale prices refined and updated for improved discounts on most/all items from 100+ brands (thousands of parts!). In celebration of the massive amounts of improved pricing RHDJapan is extending a celebratory discount for our absolute best prices ever. 1 coupon code to enter at checkout for an extra 6% discount on all the brands listed below! Increased discount may be seen with higher qty of the same SKU or same manufacturer products.
Greetings from the RHDJapan blog and team. We are proud to announce a wide variety of superb campaigns that have recently been added to the site. From FREE maker 2016 calendars to 50% on select Exedy Clutches and 100% discounts on HKS EVC's and Surgetanks we have something extra for just about all applications!
In addition, we now have a members only private store for something long overdue and highly anticipated! Log in to your account to see the new updates!
ADVANCE Alternator Campaign (bumped up to 20%!) ~Feb 24
FREE HKS GT1000 Surge Tank Campaign ~Mar 30
FREE HKS EVC Boost Controller Campaign ~Mar 30
HKS Hipermax IV SP Suspension Campaign ~Mar 30
Super Now Sticker Campaign ~Supplies Last
ORC Clutch Campaign Silver Nugget ~Mar 30
KAAZ LSD & Oil Campaign ~Supplies Last
APP SFIDA Brake Pad & Fluid Campaign ~Supplies Last
Exedy Clutch Campaign ~March 30
Calendar Campaigns:
HKS Muffler & Wall Calendar Campaign  ~supplies run out
Cusco Poster Calendar Campaign ~supplies run out
Mugen Calendar Campaign ~supplies run out (now also available with select items from: Spoon, J's Racing, FEEL's and Seeker)
Fujitsubo Wall Calendar +Points Campaign ~supplies run out
Exedy Calendar Campaign +Bonus Points ~supplies run out
Top Secret Poster Calendar +Bonus Points ~supplies run out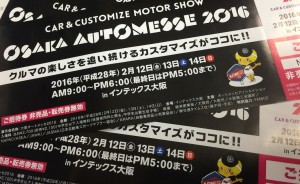 This very special batch of weekend specials will pay tribute to the many different manufacturers/shops that year in and year out relentlessly work to make the Osaka Auto Messe a possibility for enthusiasts.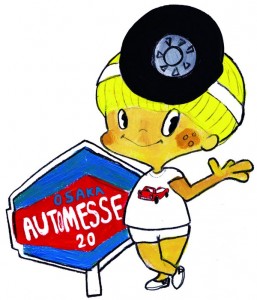 20th year Anniversary of Osaka Auto Messe!
This campaign will be going on for one whole week and will end on 19 Feb 12:00am JST!
Add any of the products from any of the  100+ manufacturers listed below to your shopping cart to get the additional 6% discount applied along with the total shipped price to your location!
Option, G-Works, Drift Tengoku