Greetings from the RHDJapan team and blog spot. This batch of specials will have a special extension due to the National Holiday on Feb 23. The RHDJapan team will be away from the office in observance on the 23rd and Weekend Specials will be ongoing until 08:30JST Feb 24.
This weekend marks the annual:
Attack - Maximum Challenge -
time attack event facing off at Tsukuba Circuit.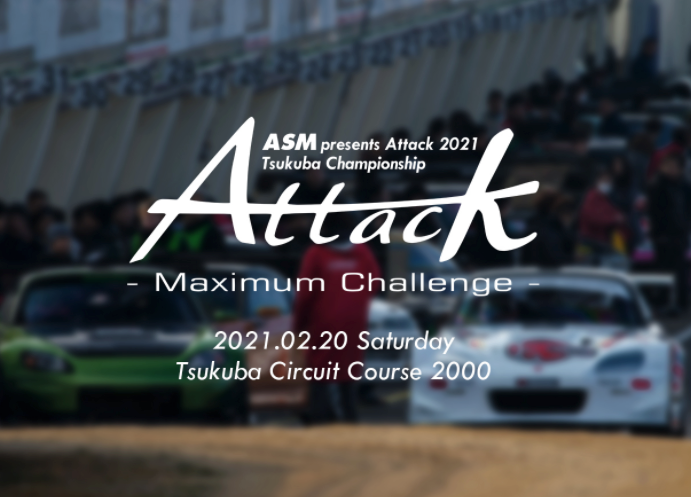 Live Stream coverage to be provided by Attack Official Movie Channel in addition to ShuBoxInc youtube channel
Whether inside or outside Japan let's enjoy the festivities in real time!
Because of the many event and team sponsors that help make this event possible RHDJapan will be including select brands within this batch of weekend specials!
Thank you for checking the RHDJapan blog. Sale prices refined and updated for improved discounts on most/all items from 100+ brands (thousands of parts!). In celebration of the massive amounts of improved pricing RHDJapan is extending a celebratory discount for our absolute best prices ever. 1 coupon code to enter at checkout for an extra 6% discount on all the brands listed below! Increased discount may be seen with higher qty of the same SKU or same manufacturer products.
Greetings from the RHDJapan blog! This weekend will be the annual Tuning Car World Showdown in Nagoya! Being centrally located on the main island of Japan, this event draws a great mix of vehicles from both the Kanto and Kansai regions of the country bringing a lively SHOWDOWN between the top Proshops and Makers for a diverse mix of the top machines.
In this special batch of weekend specials RHDJapan will be including several dozen of the different makers and shops who are part of  this event. Many of these places will be featured for the first time in our Weekend Specials and will most likely not be available for any discounts or campaigns again anytime soon. Take advantage of the extra savings from RHDJapan while available!

As the seasons change and things start to warm up we are also approaching that time of the year referred to as the Golden Week Holiday. This year the official holidays start on the 29th of this month and are spread out until the 7th of May.  Some manufacturers will be taking a couple extra days and will resume back on the 11th of May. The RHDJapan team will continue to process orders daily and ship everyday normal work day. Please understand that there may be some delays experienced from the Golden Week.
RHDJapan is also excited to also introduce a great campaign that will allow for up to 15% additional discount on select brake pads by Project Mu!
Super Weekend Qty Specials (6% & JPY1000 for 2nd item,  JPY500 for each additional item):
Standard Weekend Specials (6% discount):