Hello from the RHDJapan and blog. It's just about that time of year again. Summer time every year Japanese companies close down for a short break to observe the Obon Holiday.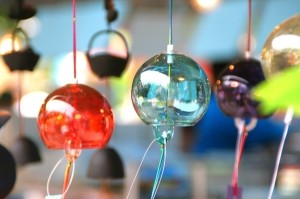 What is this you may ask? Here is a quote from wikipedia:
Obon or just Bon is a Japanese Buddhist custom to honor the departed (deceased) spirits of one's ancestors. This Buddhist custom has evolved into a family reunion holiday during which people return to ancestral family places and visit and clean their ancestors' graves, and when the spirits of ancestors are supposed to revisit the household altars. Also called the Feast of Lanterns, it has been celebrated in Japan for more than 500 years and traditionally includes a dance, known as Bon-Odori.
The majority of manufacturers will be closed from the 9th to the 16th and a couple will be off until the 20th of the month. The companies with a longer holiday will be the OEM manufacturers and their Works companies. For orders that include OEM items placed from the 3rd could see up to a 2 week delay in processing. For the rest of orders we do not expect any more than a week delay on processing orders.  The RHDJapan team will be away from the office from the 9th to the 15th. We apologize for any delays on your urgent items and will be working to process and ship out orders with utmost urgency.
Campaigns:
RE-Amemiya WTAC 2012 Campaign ~August 13
ARC Cooling Campaign ~August 17
HKS Muffler & Extra Consolidation Campaign ~August 24
HKS Metal Catalyzer Campaign ~August 24
HKS FREE EVC Campaign ~August 24
SARD Cooling Campaign ~August 30
HPI Cooling Campaign ~August 30
HPI Intercooler Campaign ~August 30
TRUST GReddy Suspension Campaign ~Aug 30
TRUST Turbine Kit Campaign ~Aug 30
TEIN Suspension Campaign ~Sept 27
Charity Campaigns
Save Japan Charity Jacket w/ RHDJapan Patch
Good morning from sunny Tokyo where Spring has just begun.
The RHDJapan team would like to thank all of you who were concerned with our safety, the messages have been very heart-warming. After the terrible disasters that have occurred over the last couple of days the worst is now behind and the rescue teams are in full effect.
We would also like to thank all of the different people from different countries that have volunteered their expertise to help out.
From here on out Japan will be experiencing rolling blackouts however very few are expected within the city part of Tokyo.
Morning deliveries to have already started back up as normal and orders placed should not expect any significant delays.
EMS and DHL services will be moving on schedule as normal however FEDEX services have been temporarily suspended and should resume within the next couple days.
At the RHDJapan headquarters and warehouses we have experienced no damage to any orders being processed or any stock on hand and no manufacturers are expected to shut down.
If any new developments happen we will keep our customers informed, in the meantime, it is business back to normal.
Thank you for continually supporting the RHDJapan Team.
Thank you to all that have been taking advantage of these weekend specials in the past. This weekend RHDJapan is extending and additional 10% off of all of the parts from the brands listed below effective immediately until April 26 (Japan time).
This weekend's group of special offers include 10 different brands and are as follows:
ARC

Moon Face

Tommy Kaira

NGK

CUSCO

TRUST

FEED

JUN

R-Magic

APP

For any of the thousands of customers who have received a post card from
RHDJapan over the holiday season now is the time to check if you have possibly won any of the prizes in this years lottery!!
Included in the grand prizes this year are the following JDM goodies:
Sharp AQUOS High-Vision 32inch TV LC-32DX2-B
Toshiba dynabook EX 35KB Laptop
Casio EXILIM EX-Z450GD Digital Camera
Canon PIXUS MP560 Ink Jet Printer
Canon iVIS HF21 Digital Video Camera
Canon IXY DIGITAL Camera 220 IS (SL)
Toshiba SD-P73DTW Portable DVD Player
and on and on....
The number is on the bottom right hand side of the of the card. If you have the full set of 6-digits or 4-digits then you have won!! For those who have won something please contact us and we will help redeem your prize and let you know what prizes are available for that number combination.
Good Luck!!
First Prize:
975424
Second Prize:
259668
446722
630838
Third Prize: (must be the last 4 digits)
0977