Hello from the RHDJapan blog. Starting from this upcoming Monday we will enter the last 10 business days of the year which is standard processing time (5~10 working days). Therefore orders placed from this weekend may not necessarily ship out before the end of the year break even if the items are not reported to be on backorder.
The RHDJapan team will be processing and shipping out everything possible before the end of the year however there are no guarantees that we can ship by our last shipping day on the 25th.  Although we will back shipping orders from the 6th we expect to receive a bulk of the orders that were on hold from after the 8th day of 2016.
If you have in inquiry of utmost urgency please feel free to call during our business hours (M~F 9:00~6:00pm JST).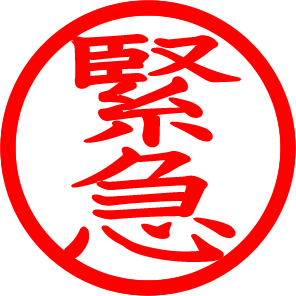 緊急 (kin-kyu) emergency
Just released by HKS, we have listed a wide array of stickers, apparel and other goodies never available until now! Great little items for the many fans of the godfather of JDM, HKS!
WEEKEND Specials:
Ongoing Campaigns:
Super Now Sticker Set Campaign
APEX Power Intake Filter Campaign
APP Brake Line & Fluid Campaign
DEFI all parts campaign
NGK Sparky Kun character strap FREEBIE
SARD Sports Catalyzer Campaign
SARD Fuel Campaign for select Fuel Pumps, Regulators, Injectors
SARD Injector Last Chance Sale
650cc - 3S-GTE, 1JZ-GTE, 2JZ-GTE, EJ20, VG30DETT
800cc - 3S-GTE, 1JZ-GTE, 2JZ-GTE, EJ20, VG30DETT 
800cc - CA18DET, SR20DET 13B, RB26ETT, 4G63
Fans Campaigns:
King of Europe fans only Campaign
World Time Attack fans only Campaign
San-Kyu (Thank You) Campaigns:
HKS Sankyu & Keychain Campaign
TRUST San-Kyu & Calendar Campaign
Top Secret San-kyu & Poster Campaign
Steering Wheel San-Kyu Campaign
Calendar Campaigns:
Mugen Calendar Present Campaign
 NISMO Calendar Campaign
 STI Calendar Campaign