Hello from the RHDJapan blog and team. We will be enjoying the magic of the cherry blossoms throughout the Kansai region over the next couple days. Below is a nice list of great brands included in this batch of weekend specials during this joyous season.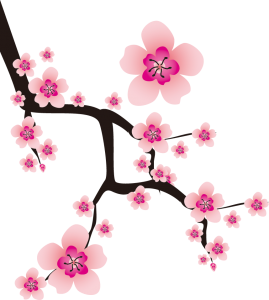 at least additional 6%~ discount on ALL parts from the following JDM Brands! 
Thank you for checking the RHDJapan blog and wishing all a great start to 2018! For time sensitive orders please check New Year's shipping schedule.
Kicking off each year starts with the excitement of the Tokyo Auto Salon!

RHDJapan will be extending a special campaign for select manufacturers that work relentlessly to make the Tokyo Auto Salon the absolute best event dedicated to the JDM enthusiasts year in and year out! We will continue to add manufacturers to this campaign and offering additional discounts until Auto Salon is finished.
This years event will be taking place from January 12~14th, the campaign will be ongoing
until Jan 15 08:30 JST
Tokyo Auto Salon Exhibitors Specials: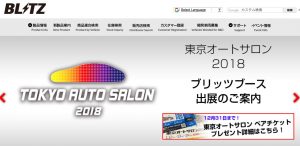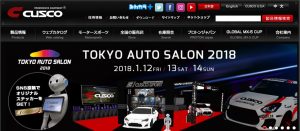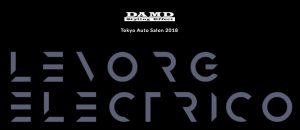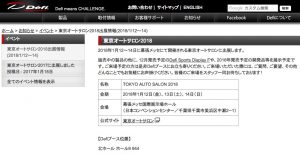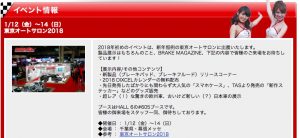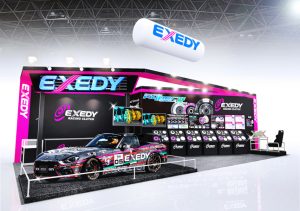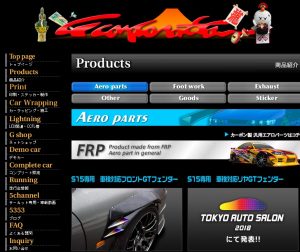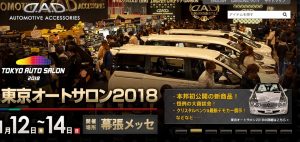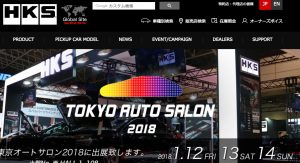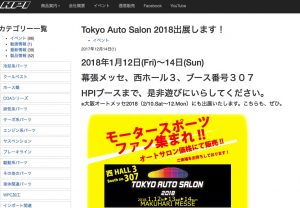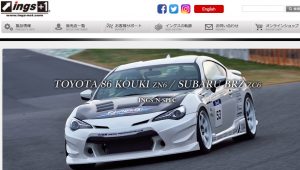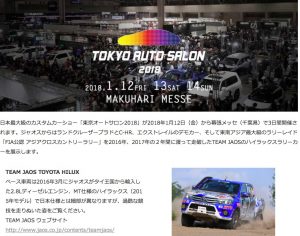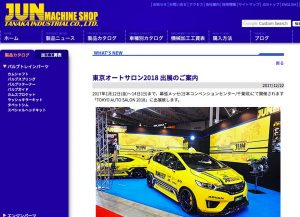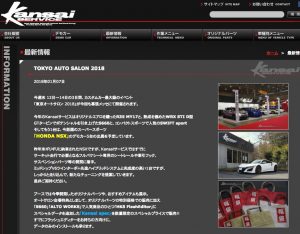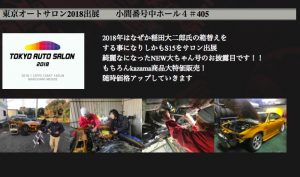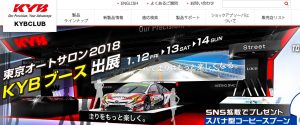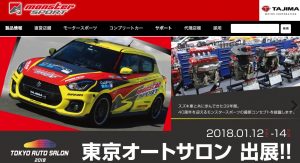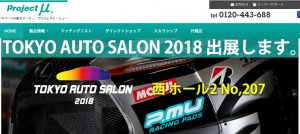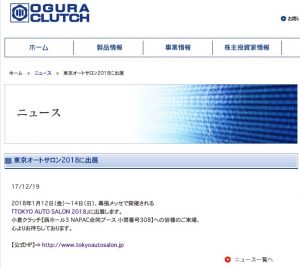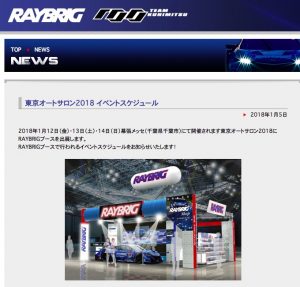 Rays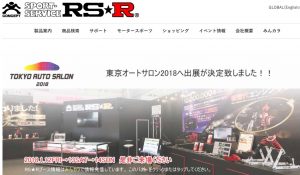 TEIN: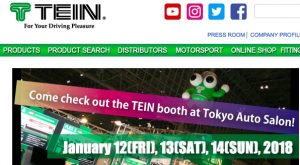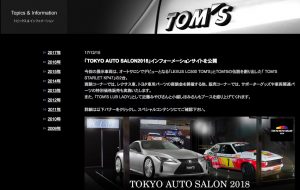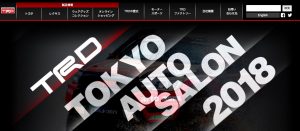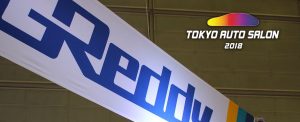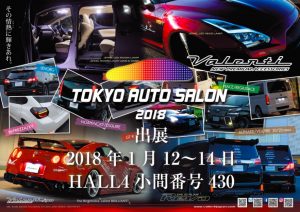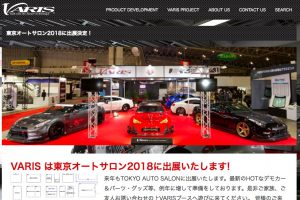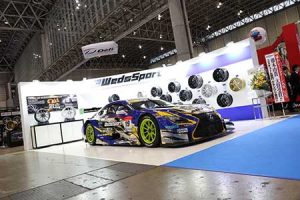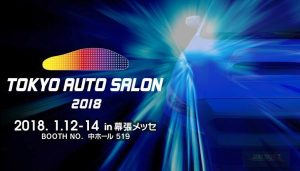 Greetings from Osaka and welcome to the RHDJapan blog! Apologies for the website being down over the last day, the IT team has been able to get everything back in action. Apologies for any inconveniences caused and would like to extend a special sale over the weekend for those of you who have been patient in waiting for us to bring the site back online.
This very special batch of weekend specials will pay tribute to the many different manufacturers/shops that year in and year out relentlessly work to make the Osaka Auto Messe one of the best events dedicated to the JDM enthusiasts.

Add any of the products from any of the manufacturers listed below to your shopping cart to get the additional 6% discount applied along with the total shipped price to your location!
Seasons Greetings from the RHDJapan crew!  We are off today the 23rd in observance of the Emperor's Birthday. Getting back to the office tomorrow we will be getting as much as possible shipped out before we enter the Winter Break.
We have made it to the final round of  specials  for the year and would like to finish of the year with some wonderful deals in celebration of the Holiday Spirit. In this last run of the year we will be using the Weekend Special style however we will be increasing the discount %, doubling up the brands that qualify, extending the offer until well into the New Year and also be making an offer in celebration of RHDJapan's 10 years as a YK!
For those who have continually been coming to RHDJapan will have noticed continual improvements being made. Especially throughout 2014 things have really come together creating a year of continual fine tuning after some major upgrades. As there were continual changes being made we apologies for inconveniences experienced along the way. Despite these minor road bumps the majority of tweaks have been completed and we are confident that  a better user experience with  RHDJapan has been achieved and are sure that our long time customers will agree.  Please check out RHDJapan again in 2015 for the best overall experience possible when purchasing goodies for your machine. If  you love the JDM parts and just can't get enough don't forget to also checkout BIDJDM and get your hands on just about anything else available out of Japan!
We wrap up the end of the year with a super big batch of RHDJapan stickers and would like to get them out to the proud supporters of RHDJapan. In this new batch we are also debuting a new design that was just too irresistible and had to be done,
The GTR Style RHDJapan Sticker!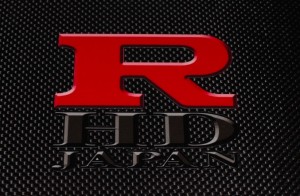 As the New Year begins RHDJapan will also be celebrating 10 years strong as a 有限会社 (YK Corporation)!! For any business this is a major step and are honored to have been able to claim this feat. Giving a big thanks to all of the super hard working staff at RHDJapan, the many different manufacturers and other businesses that help make everything happen and last but not least, the worldwide group of enthusiasts who appreciate the services provided by RHDJapan.
In celebration of this Anniversary we have made available the 10 Strong Years Set: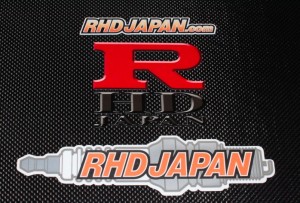 Help celebrate with RHDJapan and make a congratulatory remark in the comments section at checkout and we will include this special 10 Strong Years 3 Sticker Set with your order. This offer will expire on the 10th day of 2015.
In this last round we will be upping the discount to an additional 7% off  everything is the specially selected manufacturer/brands.
This last run will continue on into the New Year  and will expire as the Fourth Day of 2015 comes to an end here in Japan. Wishing all some Joy and Happiness, see you again soon!
Special Holiday 7% & Multiple Qty Discount (additional JPY500 discount per item purchased from same Brand:
Special Holiday 7%:
Seasons Greetings from the RHDJapan team! This round of weekend specials will be going for an extra day due to the Emperor's Birthday party on the 23rd.
Hello from the RHDJapan blog and team. This weekend will mark the Osaka Auto Messe. This event will be ongoing for the next three days giving the tuning style and ideas coming out of Kansai much more spotlight.  From an outside perspective the differences between Kansai and Kanto may be subtle however to the experienced JDM'er the differences are significant. With a large amount of manufacturers & shops also located in the Osaka area there will be lots more exiting vehicles and parts to be on display. Just as we have been continuing to bring coverage of this years Tokyo Auto Salon we will continue to bring new coverage from the Osaka AutoMesse as well!
Please check out the RHDJapan Facebook wall for loads of coverage!

With the 11th being a national holiday we will be away from the office until the 12th and this batch of specials will be going for an extra day. RHDJapan will be extending an additional 6% discount on some select manufacturers until Feb 12 (9:00JST)
Campaigns
HKS Campaign & FREE Spark Plugs ~Feb 28
SARD Radiator Cooling Campaign ~Feb 28
SARD GT Wing Campaign ~Feb 28
Zero Sports Filter Campaign ~March 29
Charity Campaigns
Save Japan Charity Jacket w/ RHDJapan Patch
Welcome to the RHDJapan blog and an extended batch of Weekend Specials. With the upcoming week we will be away from the office on Tuesday the 20th in observance of 春分の日 /Vernal Equinox as this is a National Holiday here in Japan. In turn we will extend this batch of Weekend Specials until Wednesday the 21st!   We are also very close to reaching the 20,000 fan mark on our RHDJapan Facebook page and plan to release a special round of FREEBIES as soon as this mark is reached! Many of the items will have limited availability and will be available to the quickest to response. Please stay tuned for lots of more action from the RHDJapan blog as 2012 progresses!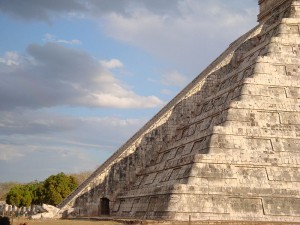 The perfect balance of night and day during the Vernal Equinox also revels the dragon!
Like we do everyweek at this time we will be listing the select brands that will be offered at an additional 6% discount will be applied to any parts from any of the manufacturers listed below. These specials end at 9:00am next Wednesday!
Additional Discount will also be applied to any clearance items found for these manufacturers!
Campaigns:
TEIN Coilover Campaign ~March 29
MSC Challenge Campaign ~Limited Offer
Charity Campaigns
Save Japan Charity Jacket w/ RHDJapan Patch
Bienvenue à tous sur le Blog de RHDJapan pour une série longue durée des Promos du Week End. La semaine qui vient, nous ne seront pas au bureau le mardi en raisons de l'équinoxe de printemps qui est un jour férié ici au Japon. En échange nous étendons la durée de cette série des Promos du Week End jusqu'au mercredi 21. Nous sommes également sur le point d'atteindre les 20,000 fans sur notre Page FaceBook RHDJapan et bien sur, ce sera l'occasion pour nous de relancer une nouvelle série de Freebies une fois ce seuil atteint!. La grande majorité des articles sera en série limitée et sera attribué à la réponse la plus rapide. Restez fidèles au Post de ce Blog pour ne pas louper une miette des bons plans qui vous attendent sur le Blog de RHDJapan tout au long de l'année 2012 !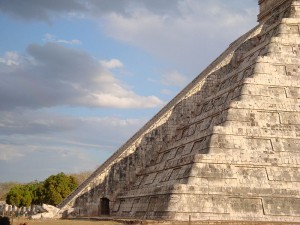 L'équilibre parfait entre le jour et la nuit au cours de l'équinoxe de printemps révèle également le corps du dragon!
Et comme nous le faisons toutes les semaines à la même heure, voici la liste des marques sur lesquelles nuos ajoutons une remise exceptionnelle de 6% de remise jusqu'à mercredi prochain 9:00 am JST.
Additional Discount will also be applied to any clearance items found for these manufacturers!
Campaigns:
TEIN Coilover Campaign ~March 29
MSC Challenge Campaign ~Limited Offer
Charity Campaigns