Greetings from the RHDJapan blog. This post is to highlight the
Model Change announcement from TRUST GReddy.
Another round of converting the long running Airinx-B Yellow Sponge Type Filter  with modern updated AIRINX version on select vehicle specific kits has taken place.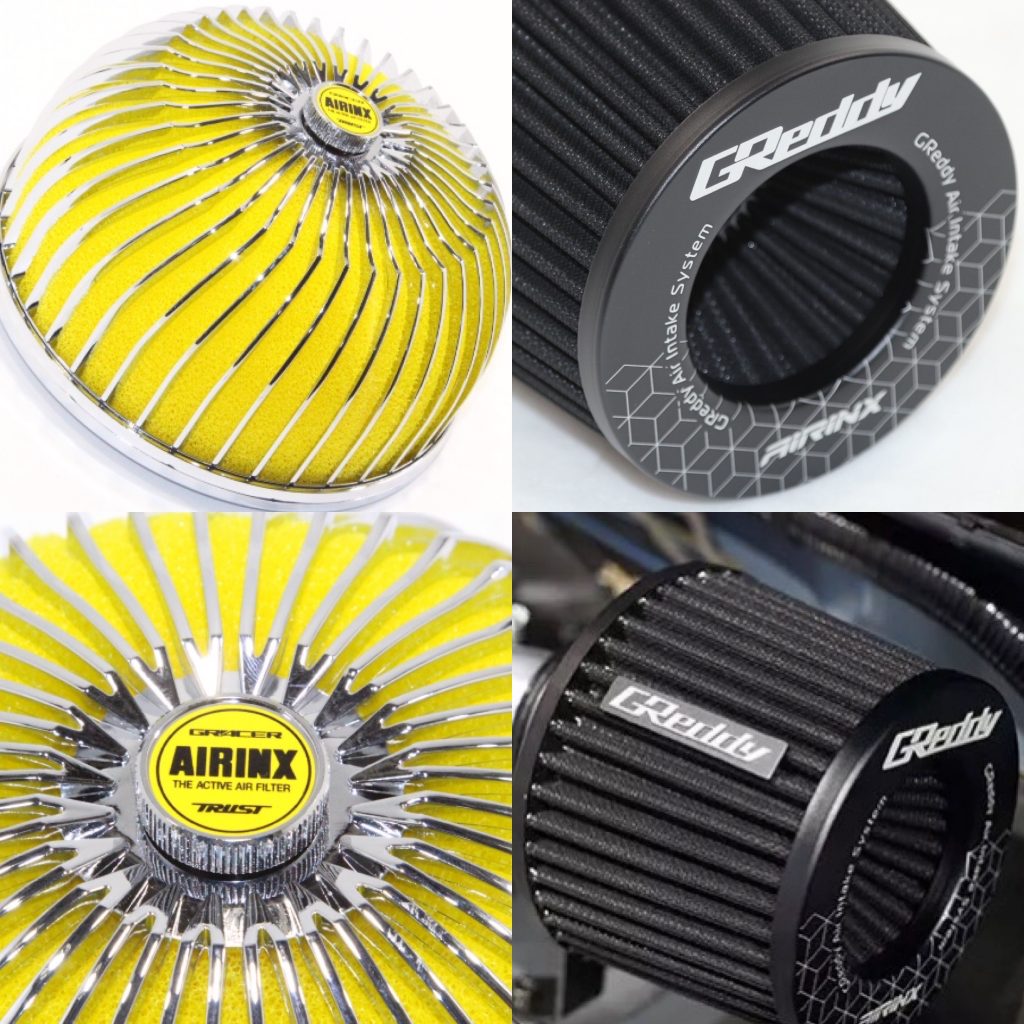 New Part number for updated applications including:
Nissan: ECR33 PS13 S14 S15 Z32 Z33
Subaru: GDA GDB GGA GGB SG5
Toyota: JZA80 JZX90 JZX100 JZX110 SXE10 AE86 
Thank you for checking out the RHDJapan blog and this special campaign listing. This campaign is made specifically for the flagship tuning engine  crowd and those looking to get serious with upgraded engine internals! Whether looking to support big power and for increased engine displacement or need and engine rebuild and want perfect balance and next level reliability this campaign provides tremendous opportunity to pick up your HKS Capacity Up/Stroker Kit.
Not only will you have everyday great sales pricing and the best shipping rates anywhere in the world from Japan, each kit marked with the sale banner and campaign details will come with your choice of Intake and Exhaust Camshafts for 100% FREE!
RHDJapan will also pickup the extra shipping costs, NO EXTRA SHIPPING too!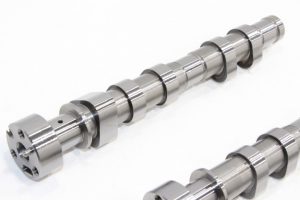 Welcome to the RHDJapan blog. We have an update on this campaign as it is now also available for RB26DETT and 2JZ-GTE applications!
This campaign will allow for an additional discount of up to 32% extra off with the purchase total on select
Capacity Upgrade Stroker Kits and Camshaft Sets!
2JZ-GTE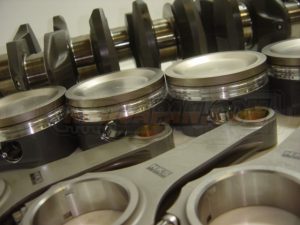 RB26DETT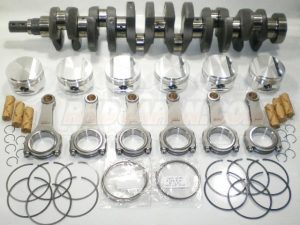 86/BRZ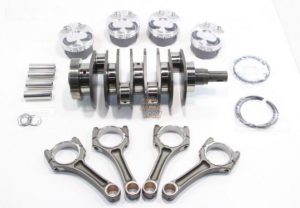 Lancer Evo X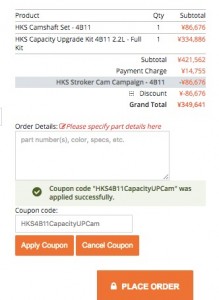 Welcome to the RHDJapan Blog. This campaign will be providing some big incentive for those looking to go full-tuned via any of the big power Full Turbine Kits from the legends in turbo technology, TRUST GReddy!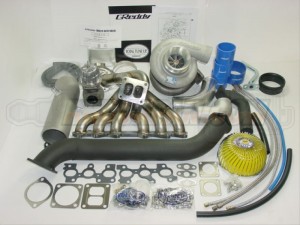 Along with the purchase of any of 13 different spec'ed Full Turbine Kits will be a FREE service Intake Plenum Surge Tank!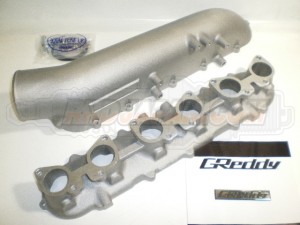 Spring has come extra early and the Cherry Blossoms have already started to bloom. After the long winter season, Spring tends to be the most favored season all throughout Japan. With high spirits at this time of year throughout the islands we are also able to benefit from generous campaign offers. RHDJapan will continue negotiate and seek out these campaigns making them available for our customers across the globe.
Get an 6% off all products from the products by NEXT and also get a

FREE service Short Sleeve T-Shirt

on any Miracle Cross Bar purchases (add-on bars are not included). This is a limited offer campaign, first come first serve!

The Shirts are available in Medium and Large please add your size along with 'Spring Campaign' in the comments section at checkout.
Campaigns
Zero Sports Filter Campaign ~March 29
Mazda Pre-Price Increase Campaign ~March 29
Charity Campaigns
Save Japan Charity Jacket w/ RHDJapan Patch