Greetings from the RHDJapan blog and team. With the start of the new year also comes the annual Tokyo Auto Salon. It was another great showing by the manufacturers, tuning shops/garages, auto schools and race queens.
We were lucky enough to be able to attend early on media day to get some of the first coverage out and have gathered many photo's/videos from different quality sources. For those looking for in-depth coverage of TAS please check out the RHDJapan FB page.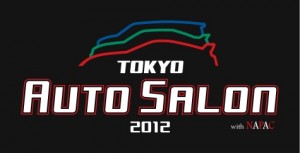 With all the excitement for the Auto Salon we were not able to put together our normal batch of Weekend Specials last week.  Instead we are going to bump it up and will be extending a full week campaign on all the brands that participated in this years Auto Salon! This special campaign will include OEM manufacturers and dozens of other brands that have never been in previous campaigns!!
This campaign will be going on for one whole week and will end on 23 Jan 9:00am JST. For any test orders that are completed before the expiration of the campaign you will have until the end of January to finalize the order. Get your orders and test orders in for this really special campaign!
Add any of the products from any of the  70+ manufacturers listed below to your shopping cart to get the additional 6% discount applied along with the total shipped price to your location!
ACRE
AIMGAIN
AUTO Craft
BBS
BLITZ
BRIDE
BRIDGESTONE
C-WEST
Car Station Marche (J-Speed)
Cockpit
Cusco
D-Max
DEE's Club (Option, G-Works, Drift Tengoku, etc)
DEFI
Dixcel
Ducks Garden
ENDLESS
ENKEI
EXEDY
Fortune
Final Konnexion
Fujita Engineering (FEED)
FUJITSUBO
G-Corporation
Ganador
Garage Defend
Garage G-Force
GP Sports
Hasepro
HKS
HPI
IMPUL
J'S RACING
JUN Auto
JUNCTION PRODUCE
Kansai Service
Kazama Auto
Luxer1
Maroya
Masa Motorsports
Mazda
MINE's
Mugen
NISSAN
NISMO
NGK
OKUYAMA
ORC
Pit Road M
Phoenix's Power
Power House Amuse
RAY's Engineering
RAYBRIG
RE-Amemiya
RE-Wing
SARD
SCOOT
Sessions
ST Garage
STI
Subaru
TEIN
Tommy Kaira
Top Secret
Toyota
TRD
TRUST GReddy
WEDS
URAS
VEILSIDE
VERTEX / Car Make T&E
Voltex
Work Wheels
Yokomo
Newly added Jan 18
Newly added Jan 20
All items in other campaigns/clearance for these manufacturers will still receive the additional 6% discount as well!
Updated often and now FREE Shipping on select clearance items!!
Looking for other used, discontinued or new old stock parts? check out our new service at BIDJDM
Campaigns
HPI Big Cooling Campaign ~Jan 18
D-Max Aerokit Campaign ~Jan 30
Charity Campaigns