We have received notification of price revision on select Muffler/Exhaust Manifold related parts from TODA Racing. Prices will change from on orders processed from May 1st. RHDJapan last day for guarantee of current pricing will be on orders with confirmed payment by April 26th 08:30.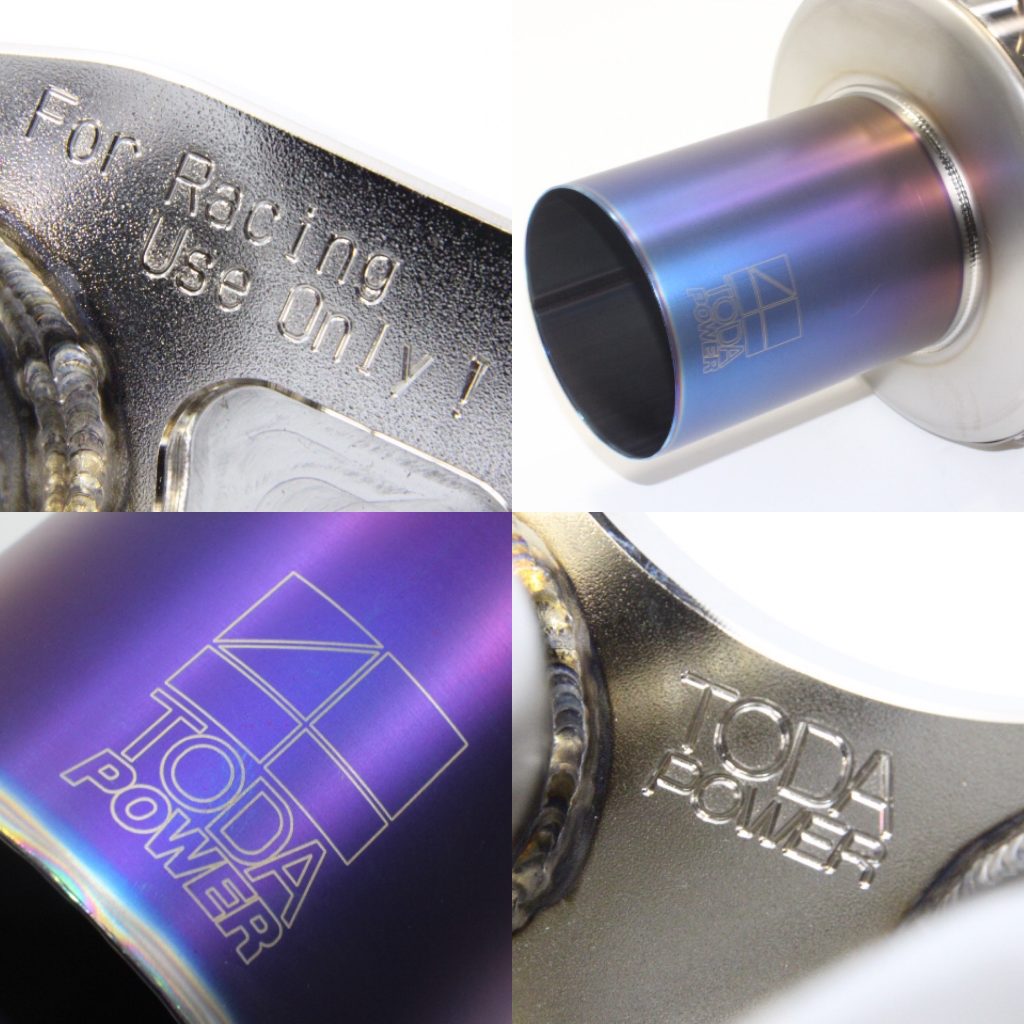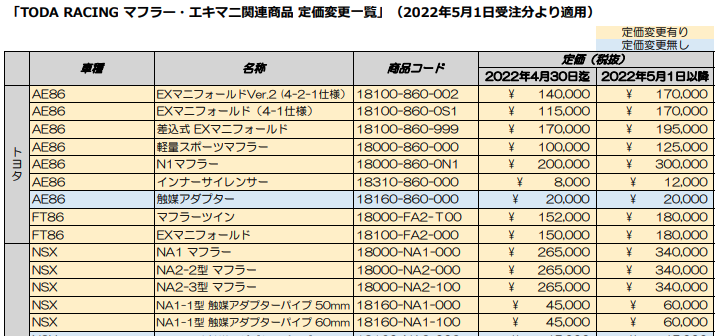 Honda:
-Accord: CL7
-Civic: EK9 EP3 FD2 FN2 
-Integra: DC2 DC5 DB8 
-NSX: NA1 NA2
-S2000: AP1 AP2 
Suzuki:
-SwiftSport ZC31S ZC32S 
Toyota:
-Trueno / Levin AE86 FT86 ZN6
10th Generation Civic FC1 FK7 FK8 added to the popular lineup of Blue Wide Rear View Mirror from Spoon Sports!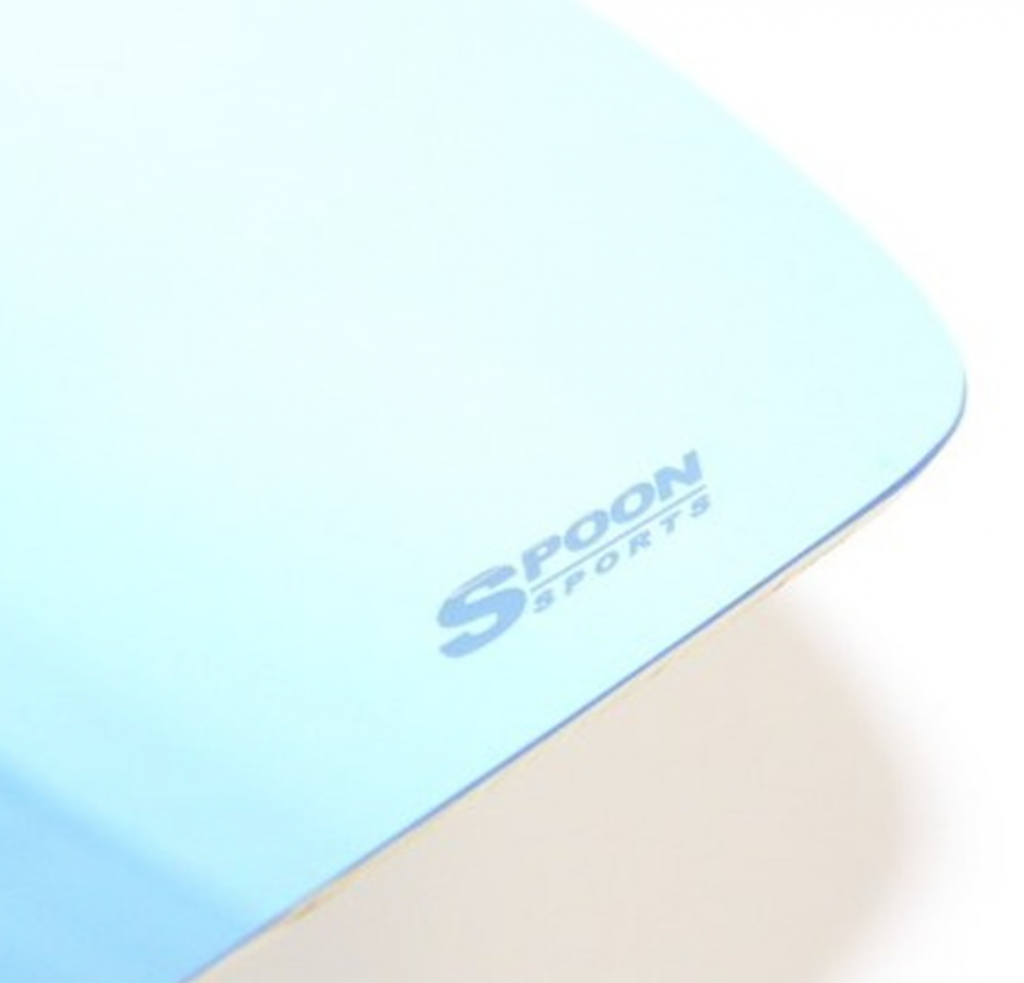 Thank you for checking the RHDJapan blog. Along with the new year also comes some pricing readjustment from manufacturers. We have received notification that MUGEN will have price increase of up to 50% on select items starting from 2018. We will be extending a discount on the whole lineup for the rest of the year.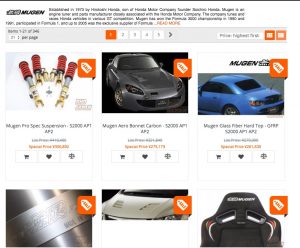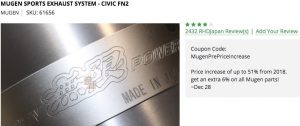 Hello from the RHDJapan blog. This campaign is to introduce the annual EXEDY Clutch Kit blow out campaign! Available on a couple select popular tuning engines and mostly Hyper Single Clutch Kits with a couple Carbon Series as well.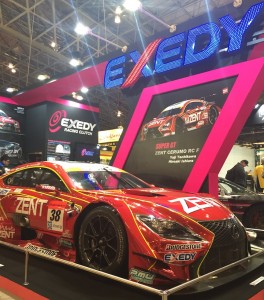 Up to 50% off MSRP! Up to JPY90,000 of MSRP!
Very Limited Availability!
Nissan: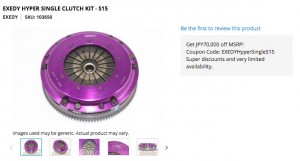 Toyota: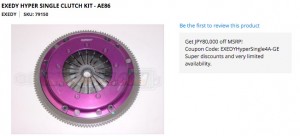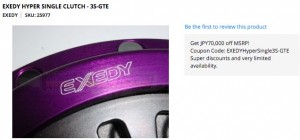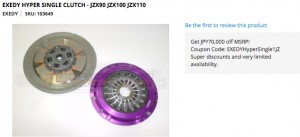 Honda: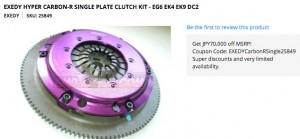 Mazda: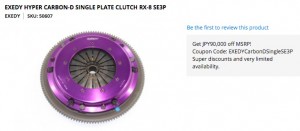 Subaru: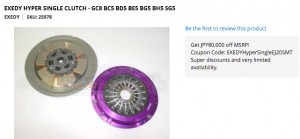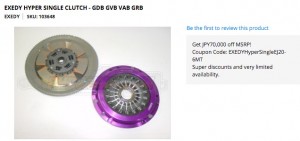 Spring has come extra early and the Cherry Blossoms have already started to bloom. After the long winter season, Spring tends to be the most favored season all throughout Japan. With high spirits at this time of year throughout the islands we are also able to benefit from generous campaign offers. RHDJapan will continue negotiate and seek out these campaigns making them available for our customers across the globe.
Get an 6% off all products from the products by NEXT and also get a

FREE service Short Sleeve T-Shirt

on any Miracle Cross Bar purchases (add-on bars are not included). This is a limited offer campaign, first come first serve!

The Shirts are available in Medium and Large please add your size along with 'Spring Campaign' in the comments section at checkout.
Campaigns
Zero Sports Filter Campaign ~March 29
Mazda Pre-Price Increase Campaign ~March 29
Charity Campaigns
Save Japan Charity Jacket w/ RHDJapan Patch
Welcome back to the RHDJapan blog and we are back with more great offers!! As the end of the year approaches we are getting more and more great campaigns worked out. Keep posted for more information on long lasting campaigns and the best deals from Japan.
A majority of the campaigns that become available are for the high-end brands. With low overhead on the cost performance brands campaigns are rarely available.
This campaign is a bit special and will allow for an additional 11~14% discount on select items from KTS!!
Increased cost performance will be available for  select Honda, Nissan and Mazda vehicles!!
*The additional discount will be applied once you add the item to your shopping cart
12% OFF 3-Piece Arm Set for EK/EG Civic and DB/DC Integra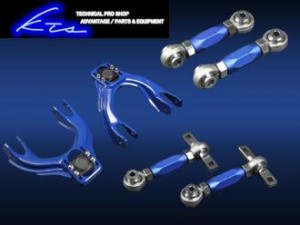 KTS SC Arm System Spec-Honda - 3-Piece Set
14% Off Stabilizer Brace Bar for FD3S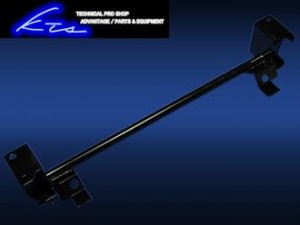 KTS Super Stabi Brace Bar Mazda RX-7 FD3S
11% OFF Engine Damper for FD3S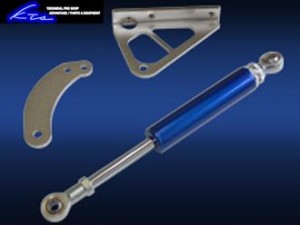 KTS Engine Quake Damper Mazda RX-7 FD3S
11% OFF Engine Damper for S13 Silvia/180SX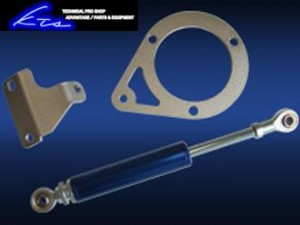 KTS Engine Quake Damper Nissan 180SX Silvia (R)PS13
11% OFF Engine Damper for S14/S15 Silvia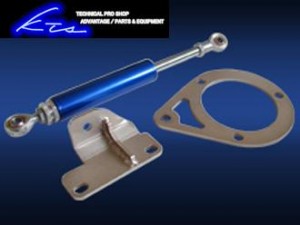 KTS Engine Quake Damper Nissan Silvia S14 S15
14% OFF Low Down and Capacity Up Oil Pan for SR20DET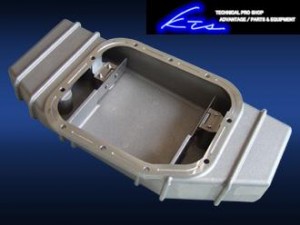 KTS Low Down Big Capacity Oil Pan Nissan 180SX Silvia (R)PS13 S14 S15
11% OFF Diff Member Spacer Mount for S-Chassis & Skyline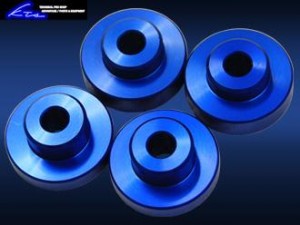 KTS Differential Member Front Rigid Spacer Set Nissan
11% OFF Diff Member Urethane Mount Set for S-Chassis & Skyline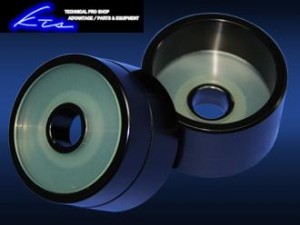 KTS Differential Member Rear Urethane Mount Set Nissan
Campaigns
TEIN Coilover Campaign ~While supplies last
TRUST LS-Spec Intercooler Campaign ~Dec 26
RALLIART Discontinuation Sale~OCT 31
Work Wheels Campaign ~NOV 29
Project Mu Brake Pad Campaign ~Dec 14
SFIDA Brake Pad & APP Brake Line Campaign~2012
APP HID Lighting Campaign~2012
Charity Campaigns
Mazda Festa Charity Goods Campaign Limited Availability
Bienvenue à nouveau sur le Blog de RHDJapan, nous sommes déjà de retour pour vous proposer encore plus d'offres exceptionnelles! Puisque la fin de l'année approche à grands pas, nous travaillons de plus en plus sur de nouvelles promotions. C'est le moment où jamais de rester fidèle au poste pour pouvoir profiter pleinement des offres au long cours et des meilleures affaires du Japon.
La majeure partie des offres concerne les marques haut de gamme. Avec des tarifs déjà taillés au couteau les marques avec un bon rapport qualité prix n'offrent que rarement la possibilité d'offres exceptionnelles.
Cette offre est donc spéciale et vous propose une remise supplémentaire de 11% à 14% sur les articles de la marque KTS!!
*La remise supplémentaire sera appliquée une fois l'article ajouté au Caddie
12% de remise sur  3-Piece Arm Set pour EK/EG Civic & DB/DC Integra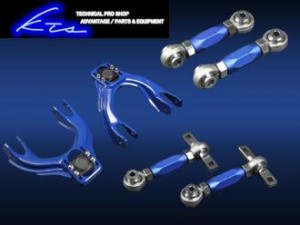 KTS SC Arm System Spec-Honda - 3-Piece Set
14% de remise Stabilizer Brace Bar pour FD3S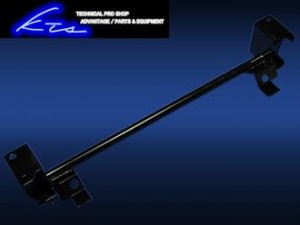 KTS Super Stabi Brace Bar Mazda RX-7 FD3S
11% de remise sur Engine Damper pour FD3S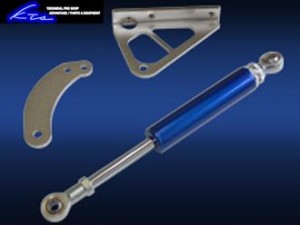 KTS Engine Quake Damper Mazda RX-7 FD3S
11% de remise sur Engine Damper pour S13 Silvia/180SX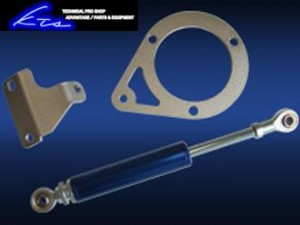 KTS Engine Quake Damper Nissan 180SX Silvia (R)PS13
11% de remise sur Engine Damper pour S14/S15 Silvia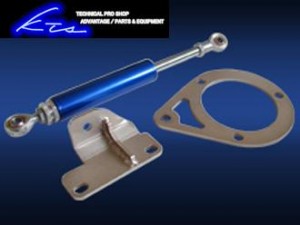 KTS Engine Quake Damper Nissan Silvia S14 S15
14% de remise Low Down and Capacity Up Oil Pan pour SR20DET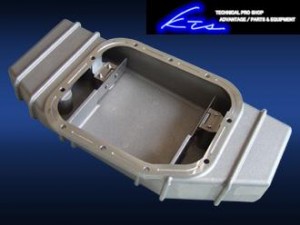 KTS Low Down Big Capacity Oil Pan Nissan 180SX Silvia (R)PS13 S14 S15
11% de remise Diff Member Spacer Mount pour S-Chassis & Skyline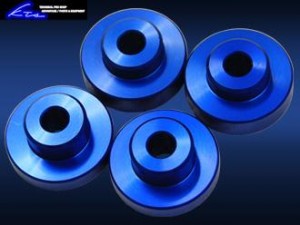 KTS Differential Member Front Rigid Spacer Set Nissan
11% de remise Diff Member Urethane Mount Set pour S-Chassis & Skyline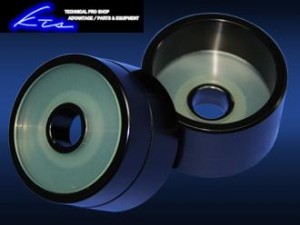 KTS Differential Member Rear Urethane Mount Set Nissan
Articles RHDJapan en liquidation
Offres
TEIN Coilover Campaign ~ Tant que les stocks sont approvisionnést
TRUST LS-Spec Intercooler Campaign ~ 26 Décembre
RALLIART Discontinuation Sale~ 31 Octobre
Work Wheels Campaign ~ 29 Novembre
Project Mu Brake Pad Campaign ~ 14 Décembre
SFIDA Brake Pad & APP Brake Line Campaign ~ 2012
APP HID Lighting Campaign ~ 2012
Offres caritatives
Mazda Festa Charity Goods Campaign Quantité Limité