Greetings from the RHDJapan blog spot. We have just received notification of another major Price Revision from NISMO on select Adjustable Fuel Pressure Regulators. MSRP Price will be changing from:
¥14,000 >>> ¥38,000 (plus tax)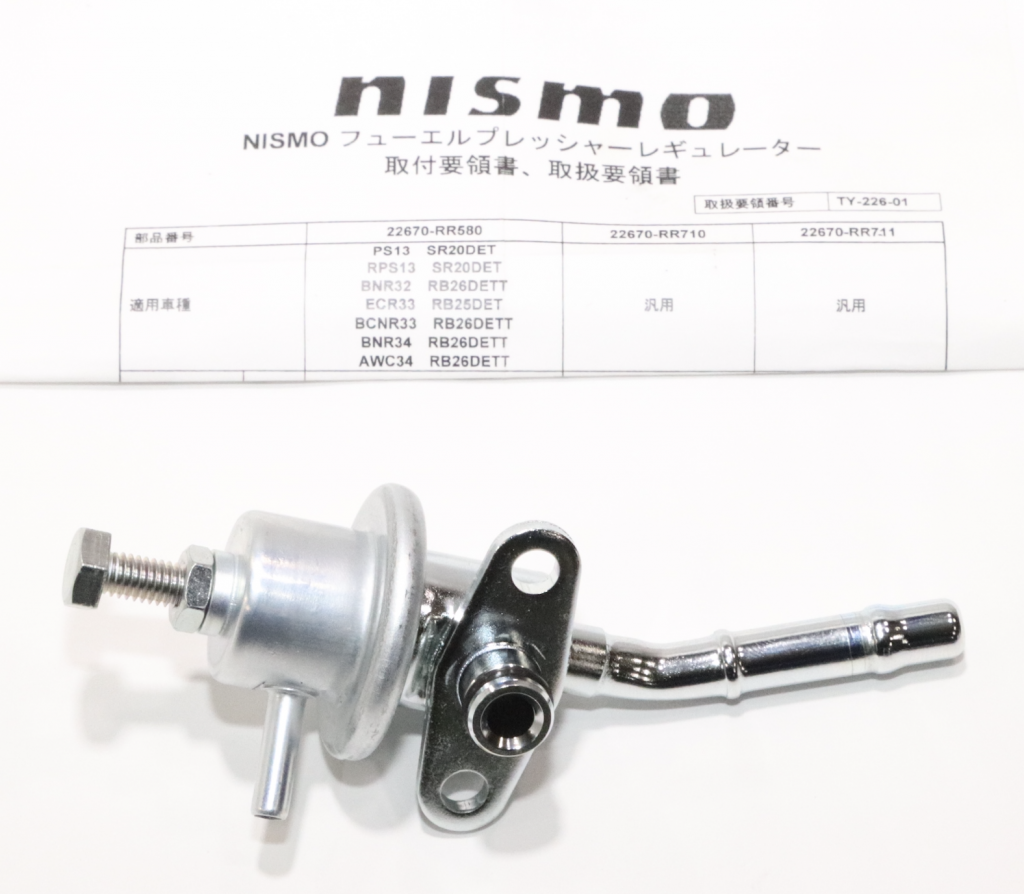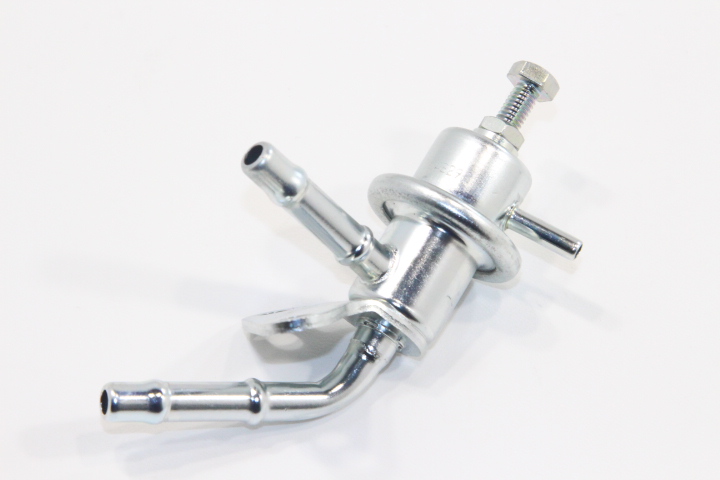 Limited re-release of the popular Nismo Combination Meter Gauge Cluster (Full Scale Meter) for select applications announced.

Production will only for the following: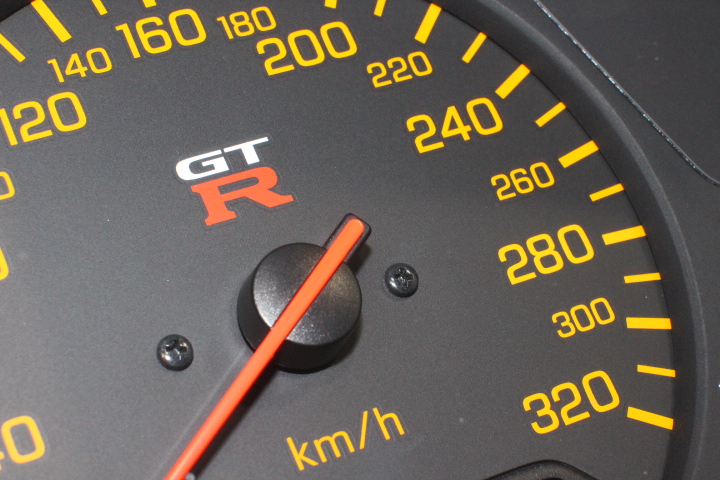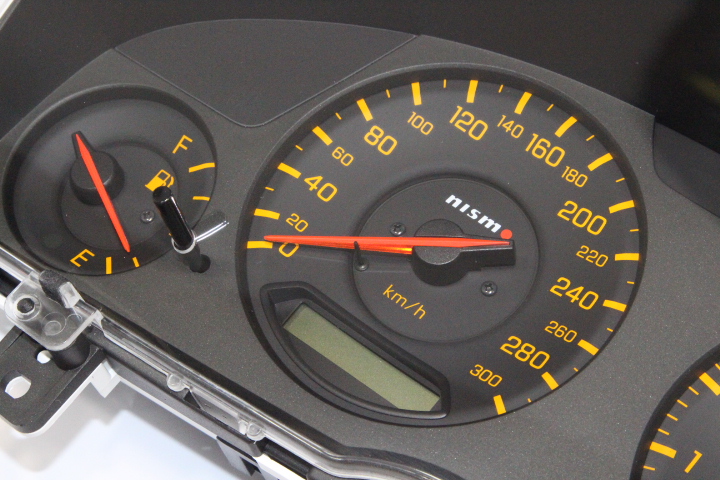 RHDJapan will NOT take pre-orders, we will list what we are able to get from the releases in December and April.
Greetings from the RHDJapan blog. A new release from June 2021 from Shaft Auto Service. A very sleek Aerokit for the 4-Door Skyline R34.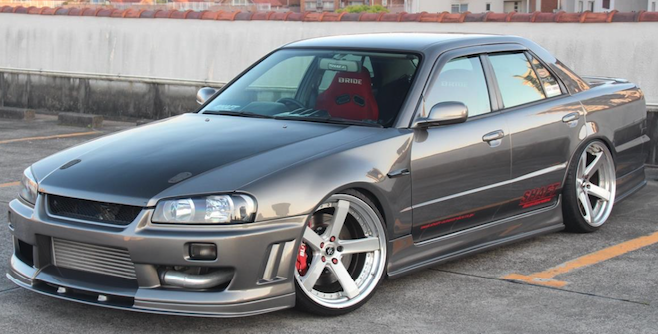 Thank you for checking the RHDJapan blog. With the changing of the seasons also comes new campaigns to finish off the last quarter of the year. This year is very special with the half century anniversary of one of the top names in JDM tuning performance, Tomei!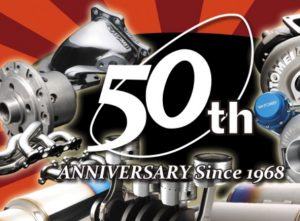 In celebration, RHDJapan is extending an additional 13% discount off of select Expreme Turbo Outlet, Outlet Component and Joint Pipes!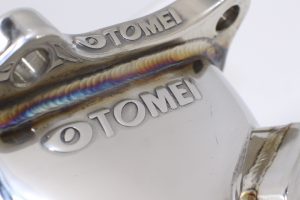 Thank you for checking the RHDJapan blog. We are proud to announce the first of many great deals to come from HKS in celebration of the 45th Anniversary! This one is for most popular Nissan applications! Increase exhaust flow and power while maintaining clean exhaust gases with super discount!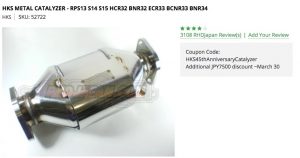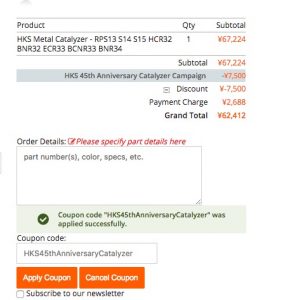 Welcome to the RHDJapan blog. Available for immediate shipment and in the Holiday Spirit we are having some special discount pricing on the long-seller staple tuning items for Nissan engines! The Splitfire Coilpacks!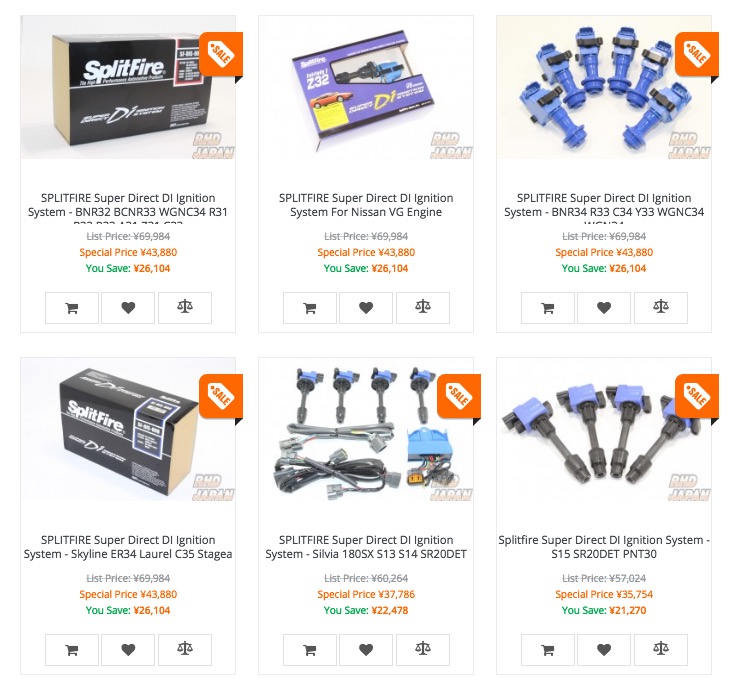 Welcome to the RHDJapan Blog. This campaign will be providing some big incentive for those looking to go full-tuned via any of the big power Full Turbine Kits from the legends in turbo technology, TRUST GReddy!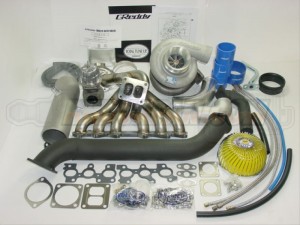 Along with the purchase of any of 2 different spec'ed Full Turbine Kits will be a FREE service Intake Plenum Surge Tank!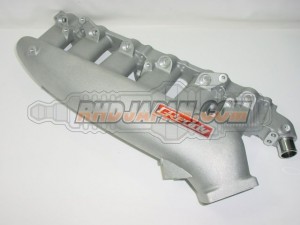 As promised, more campaigns to come! Please stay posted to the RHDJapan blog as we roll out the best campaigns in celebration of the best season of Japan!
For this campaign RHDJapan will be offering an additional JPY15,000 discount on all the G-Master Pro Suspension!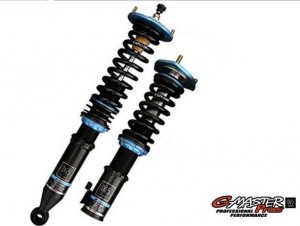 We will be offering another JPY3000 discount on the Super Knuckle Kits!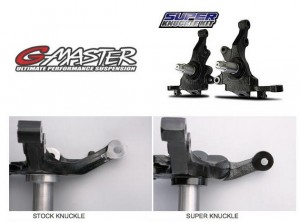 We will also be offering an additional 6% discount on the Megatech Cooling Fans!
Please add items to your shopping cart to get the additional discount applied.
Campaigns
NeXT Spring Campaign ~Limited Offer

Zero Sports Filter Campaign ~March 29
Mazda Pre-Price Increase Campaign ~March 29
Charity Campaigns
Save Japan Charity Jacket w/ RHDJapan Patch
Welcome back to the RHDJapan blog and we are back with more great offers!! As the end of the year approaches we are getting more and more great campaigns worked out. Keep posted for more information on long lasting campaigns and the best deals from Japan.
A majority of the campaigns that become available are for the high-end brands. With low overhead on the cost performance brands campaigns are rarely available.
This campaign is a bit special and will allow for an additional 11~14% discount on select items from KTS!!
Increased cost performance will be available for  select Honda, Nissan and Mazda vehicles!!
*The additional discount will be applied once you add the item to your shopping cart
12% OFF 3-Piece Arm Set for EK/EG Civic and DB/DC Integra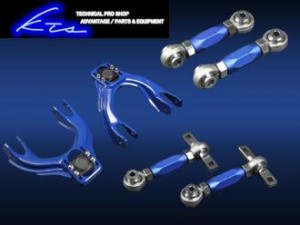 KTS SC Arm System Spec-Honda - 3-Piece Set
14% Off Stabilizer Brace Bar for FD3S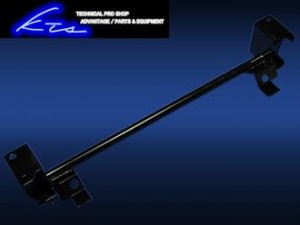 KTS Super Stabi Brace Bar Mazda RX-7 FD3S
11% OFF Engine Damper for FD3S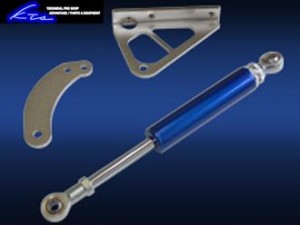 KTS Engine Quake Damper Mazda RX-7 FD3S
11% OFF Engine Damper for S13 Silvia/180SX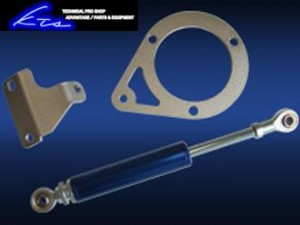 KTS Engine Quake Damper Nissan 180SX Silvia (R)PS13
11% OFF Engine Damper for S14/S15 Silvia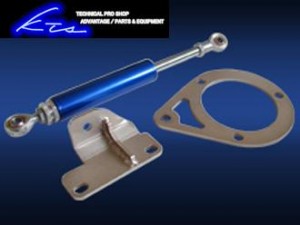 KTS Engine Quake Damper Nissan Silvia S14 S15
14% OFF Low Down and Capacity Up Oil Pan for SR20DET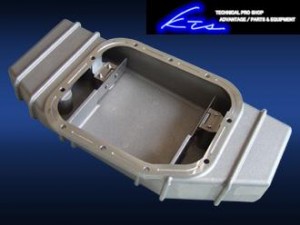 KTS Low Down Big Capacity Oil Pan Nissan 180SX Silvia (R)PS13 S14 S15
11% OFF Diff Member Spacer Mount for S-Chassis & Skyline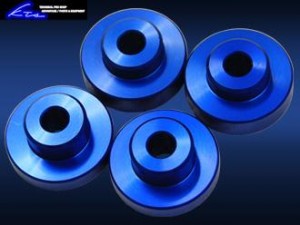 KTS Differential Member Front Rigid Spacer Set Nissan
11% OFF Diff Member Urethane Mount Set for S-Chassis & Skyline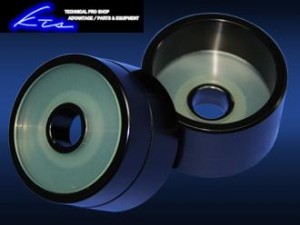 KTS Differential Member Rear Urethane Mount Set Nissan
Campaigns
TEIN Coilover Campaign ~While supplies last
TRUST LS-Spec Intercooler Campaign ~Dec 26
RALLIART Discontinuation Sale~OCT 31
Work Wheels Campaign ~NOV 29
Project Mu Brake Pad Campaign ~Dec 14
SFIDA Brake Pad & APP Brake Line Campaign~2012
APP HID Lighting Campaign~2012
Charity Campaigns
Mazda Festa Charity Goods Campaign Limited Availability
Bienvenue à nouveau sur le Blog de RHDJapan, nous sommes déjà de retour pour vous proposer encore plus d'offres exceptionnelles! Puisque la fin de l'année approche à grands pas, nous travaillons de plus en plus sur de nouvelles promotions. C'est le moment où jamais de rester fidèle au poste pour pouvoir profiter pleinement des offres au long cours et des meilleures affaires du Japon.
La majeure partie des offres concerne les marques haut de gamme. Avec des tarifs déjà taillés au couteau les marques avec un bon rapport qualité prix n'offrent que rarement la possibilité d'offres exceptionnelles.
Cette offre est donc spéciale et vous propose une remise supplémentaire de 11% à 14% sur les articles de la marque KTS!!
*La remise supplémentaire sera appliquée une fois l'article ajouté au Caddie
12% de remise sur  3-Piece Arm Set pour EK/EG Civic & DB/DC Integra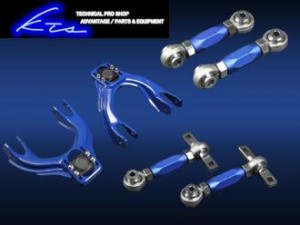 KTS SC Arm System Spec-Honda - 3-Piece Set
14% de remise Stabilizer Brace Bar pour FD3S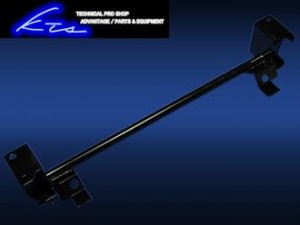 KTS Super Stabi Brace Bar Mazda RX-7 FD3S
11% de remise sur Engine Damper pour FD3S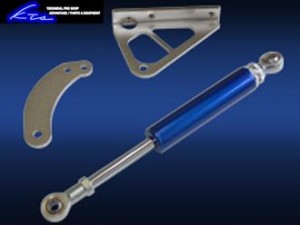 KTS Engine Quake Damper Mazda RX-7 FD3S
11% de remise sur Engine Damper pour S13 Silvia/180SX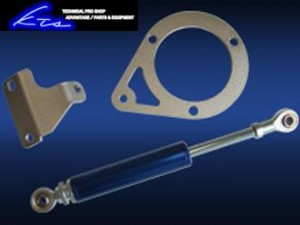 KTS Engine Quake Damper Nissan 180SX Silvia (R)PS13
11% de remise sur Engine Damper pour S14/S15 Silvia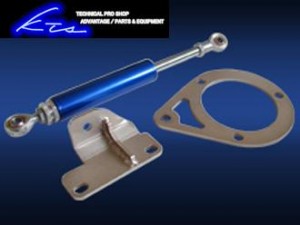 KTS Engine Quake Damper Nissan Silvia S14 S15
14% de remise Low Down and Capacity Up Oil Pan pour SR20DET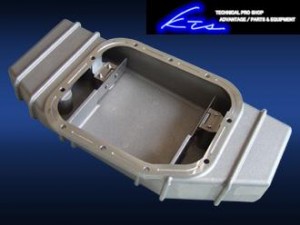 KTS Low Down Big Capacity Oil Pan Nissan 180SX Silvia (R)PS13 S14 S15
11% de remise Diff Member Spacer Mount pour S-Chassis & Skyline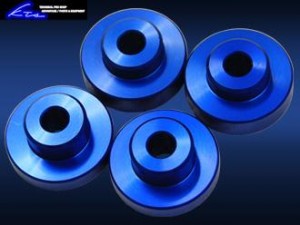 KTS Differential Member Front Rigid Spacer Set Nissan
11% de remise Diff Member Urethane Mount Set pour S-Chassis & Skyline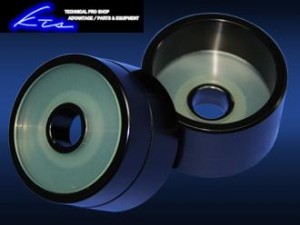 KTS Differential Member Rear Urethane Mount Set Nissan
Articles RHDJapan en liquidation
Offres
TEIN Coilover Campaign ~ Tant que les stocks sont approvisionnést
TRUST LS-Spec Intercooler Campaign ~ 26 Décembre
RALLIART Discontinuation Sale~ 31 Octobre
Work Wheels Campaign ~ 29 Novembre
Project Mu Brake Pad Campaign ~ 14 Décembre
SFIDA Brake Pad & APP Brake Line Campaign ~ 2012
APP HID Lighting Campaign ~ 2012
Offres caritatives
Mazda Festa Charity Goods Campaign Quantité Limité